The Nannio HERO3 Baby Monitor is a non-WiFi video baby monitor, which includes a camera and a 3.5″ display monitor. It is one of the best budget non-WiFi baby monitors we have reviewed with many of the core features we have come to expect: night light, 2-way talk, VOX, temperature sensor, lullabies, and more.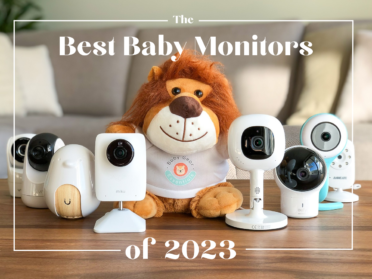 Check out our article on the Best Baby Monitors of 2023, for other great options! If you want a WiFi baby monitor, check our review of the Nanit Pro camera. Or if you are looking for a different non-WiFi baby monitor option we recommend the Infant Optics DXR-8 Pro or the Eufy SpaceView Pro.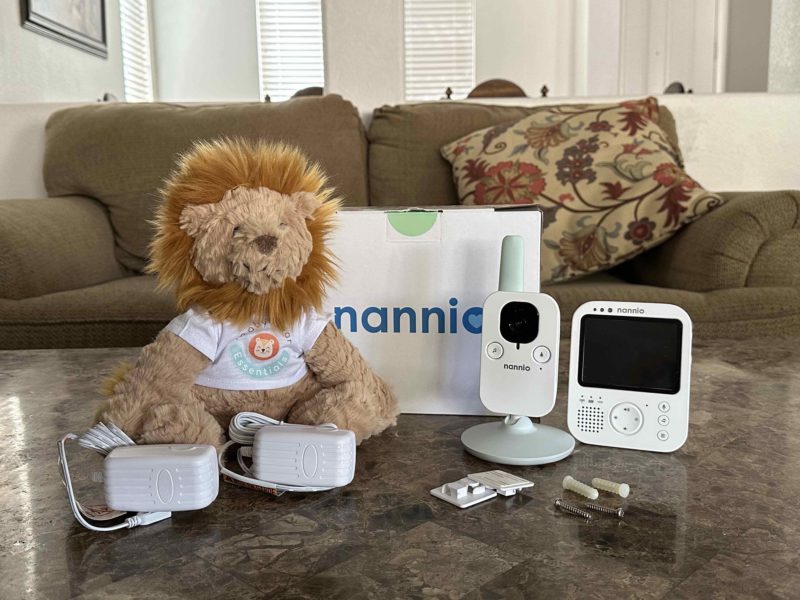 Our Verdict on the Nannio HERO3 Baby Monitor
The Nannio HERO3 was very easy to set up and pair, with the full installation taking about five minutes! The package included installation hardware to install the camera on the wall (cannot be installed on the ceiling), but did not include anything to cover or hide the cords. The cords were long enough to support installing at a safe distance.

Pairing the camera to the monitor happened automatically and immediately when both the camera and the monitor were turned on.

The monitoring unit has a wide strong base, so no need for a kick-stand that might easily break off. It does include an antenna that seems well built, and in our experience this helps increase the range distance. We moved the camera and monitor around easily and think that the Nannio HERO3 would also make a great traveling baby monitor.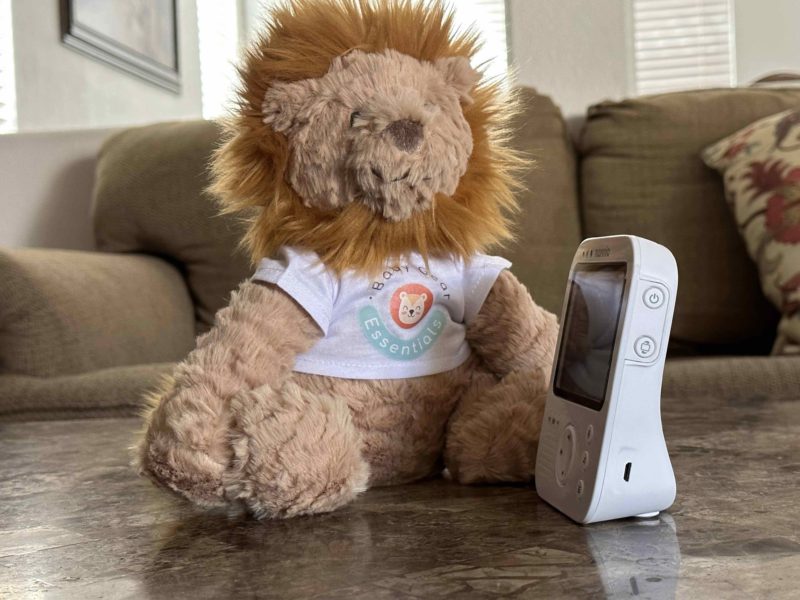 The Nannio HERO3 also comes with a 2 year warranty! Which is great since we have seen a few complaints of the battery losing life after six months, and the monitor does not currently support replacing the battery yourself.

We would recommend the Nannio HERO3 for those families looking for a basic video baby monitor and are on a budget. But read on to see if the Nannio HERO3 is a good fit for your family.
Our Rating: 7.8 / 10
Summary
We like:
Visual indicator for sound.
Large base for support (no breakable kick-stand).
Quick and easy set up.
Vibration feature.
We don't like:
Unable to replace battery (will lose life over time).
Does not support additional cameras.
User guide and app less than intuitive.
No remote pan or tilt options.
Where to buy it: check price on Amazon
Alternatives:

P.S. We received a review unit of this product from its manufacturer. We are, however, not paid or compensated for our review. To remain impartial in our tests, we use objective ranking factors and put each product in the hands of real parents for a few months before we publish our review. Read how we test to learn more.

Everything that we review is independently selected by our team. We only recommend products that we use ourselves with our kids. To support our website, we may receive a small commission if you buy something through our links. These commissions come at no extra costs for you. Read our earnings disclaimer to learn more.
Overview: Nannio HERO3 Baby Monitor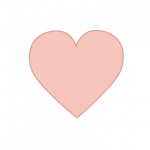 Health & Safety
8/10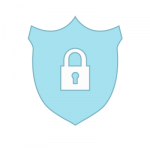 Privacy
9/10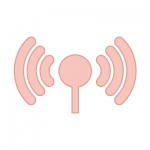 Range
8/10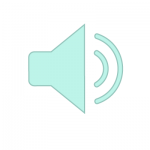 Audio Quality
8/10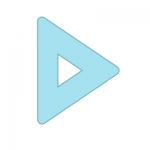 Video Quality
7/10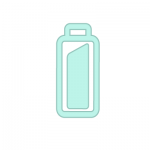 Battery
7/10
Features: nannio HERO3 Baby Monitor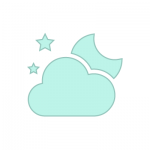 Infrared Night Vision
YES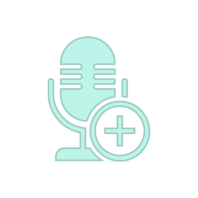 VOX
YES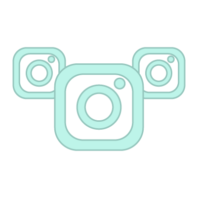 Multiple Camera
NO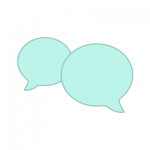 Two-Way Talk
YES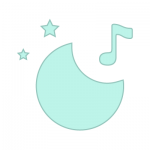 Play Lullabies
YES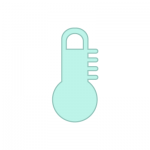 Room Temperature
YES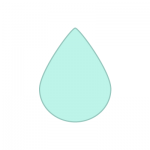 Humidity
NO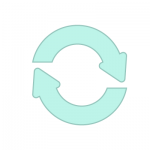 Remote Pan and Tilt
NO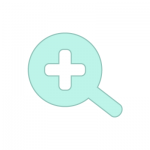 Remote Zoom
YES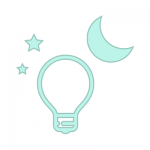 Nightlight
YES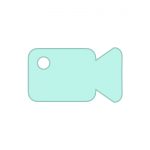 Video Recording
NO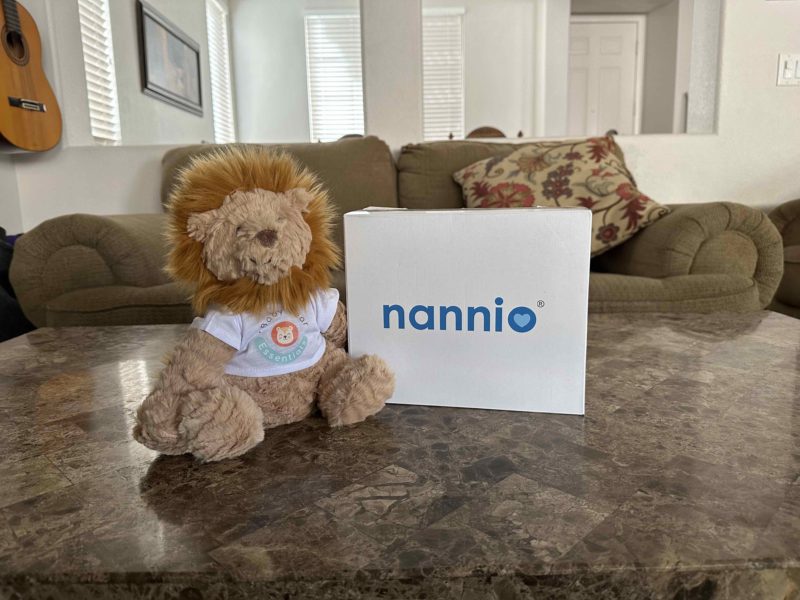 Our Hands-on Review of the Nannio HERO3 Baby Monitor
The Nannio HERO3 has several of the basic features that we've come to expect from a baby monitor including lullabies, two-way talk, temperature sensor and alert, and VOX mode. It also has a new feature we have yet to have seen in other baby monitors: vibration.

All this for one of the lowest prices we've seen for a video baby monitor!

It has good sound quality and it's picture quality is good enough, but it is lacking some remote features, such as a remote night light or the ability to remotely pan and tilt the camera.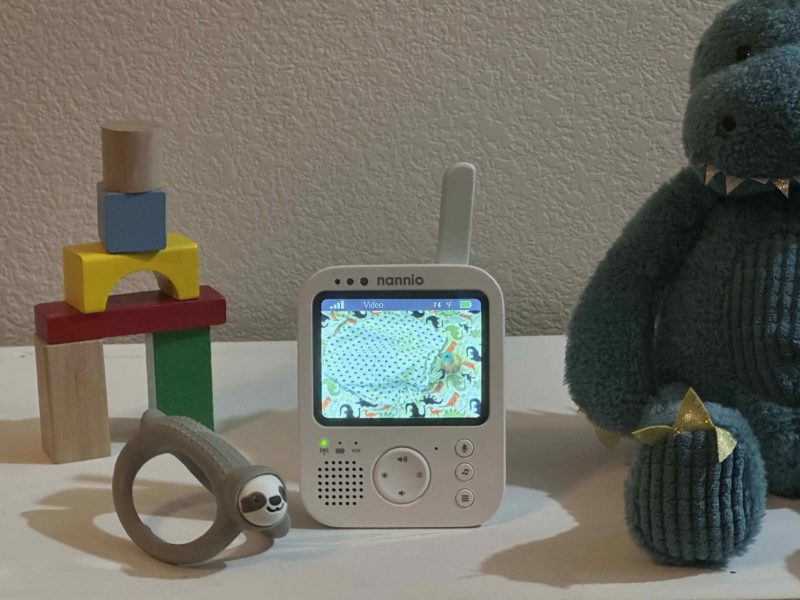 Audio and Video Quality
The Audio quality on the Nannio HERO3 was pretty good, especially compared to the video quality. The sound quality on the parent monitor was clear and the volume can be adjusted to one of eight different levels as well as a mute option. We did find the highest volume level to be a bit on the quiet side when compared to competitors' volume.

We felt that the video quality, including the screen size and resolution on the monitor, was a bit lacking compared to some of the other baby monitors we recommend. It wasn't as crisp and clear as we are seeing in some of the HD monitors, but it gets the job done.

You can adjust the volume and brightness of your display easily, with the buttons directly accessible on the monitor. And you can completely turn off the video picture on your display when you go to bed if you want and the audio will remain on, with a nice light indicator for the sound as well.
The camera on the Nannio HERO3 uses auto infrared, so you clearly see your baby even in the dark or low light, but it is more grainy than in good light.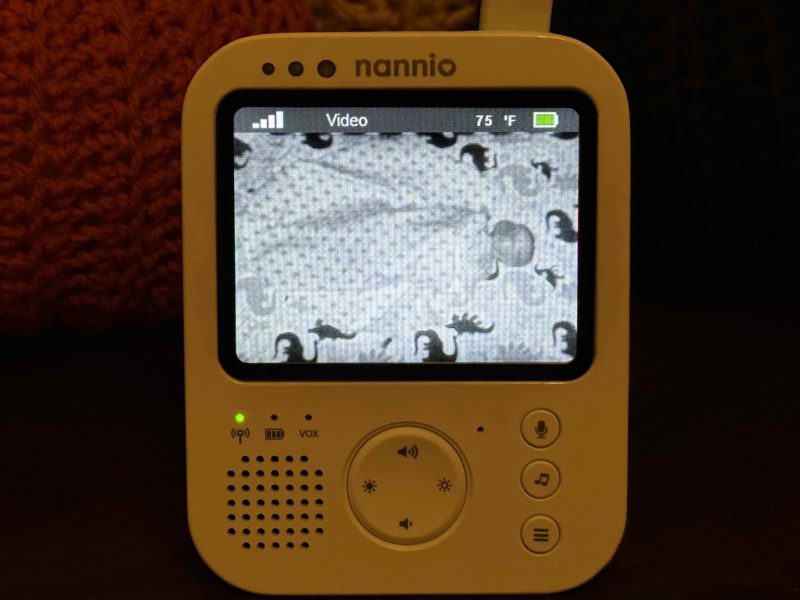 Signal Strength
The range on the Nannio HERO3 is decent. The baby monitor uses a wireless 2.4 GHz FHSS signal that claims to reach up to 985 feet / 300 meters outside, but realistically 100 feet / 30 meters inside with up to four walls separating you from your baby. Depending on your house's layout, you might be able to sit outside and still receive the signal from your baby's bedroom.
Other Good Features
The Nannio HERO3 includes a 3.5″ display, but does not currently support more than one camera. You can adjust the brightness; however, it adjusts the whole screens brightness and not necessarily just the camera.

One unique feature on the Nannio HERO3 we really liked is the vibration feature. We haven't seen this feature on other monitors, but appreciated the simplicity of using a vibration feature instead of having the volume turned up unnecessarily loud when you are sleeping at night.

I am a pretty light sleeper so the vibration feature was my favorite option in combination with the vox mode. In addition, I really like that the parent monitor includes light indicators to show you when there is sound. This feature is particularly helpful when initially putting your little one to sleep if you are okay to letting them cry it out a little, but want to still keep an eye on them.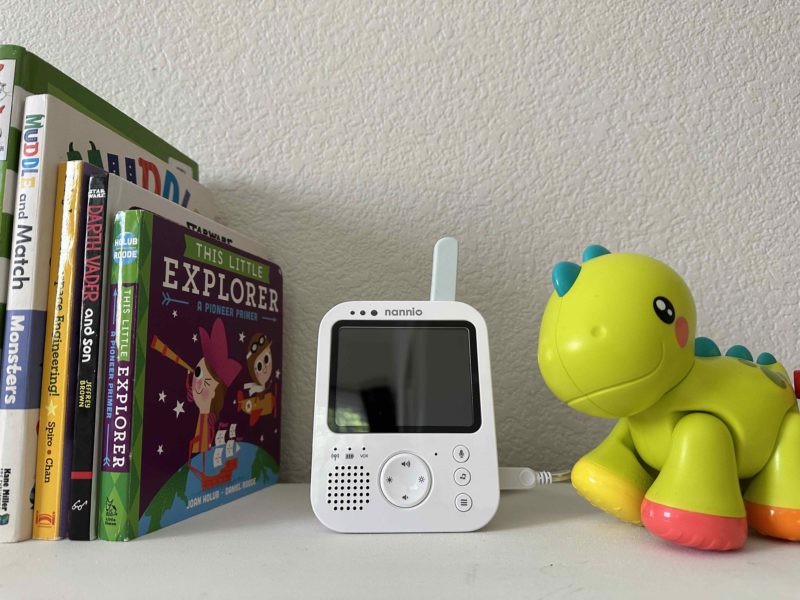 Another great feature on the Nannio HERO3 that is becoming more common, is the option to choose from 5 pre-recorded lullabies. Some parents like using a dedicated separate device, but we like Nannio's ability to remotely turn on music and adjust the volume (three different levels).

The Nannio HERO3 also includes the option to talk to your child through its speaker if you want. The two-way talk function can easily be accessed by pressing and holding the microphone button on the parent monitor. We did experience some feedback issues, especially when we were either too close or too far from the camera.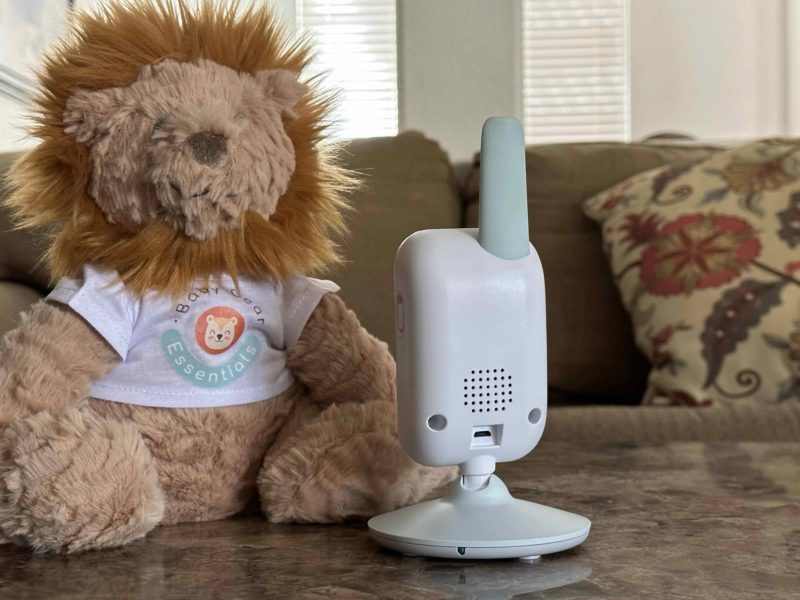 The Nannio HERO3 includes a zoom, that we did not find useful, but does not include a remote pan and tilt option. The camera itself must be adjusted manually, but can be pushed back or twisted side-to-side.
Additionally, the camera includes a nightlight feature, but this has to be turned on and off at the camera and cannot be done remotely, and seems more like a useful feature when parents are quickly checking in on their little one. There is also a small green light on the camera that remains on throughout the evening to indicate it is working, but we know some parents prefer no light emanating at all.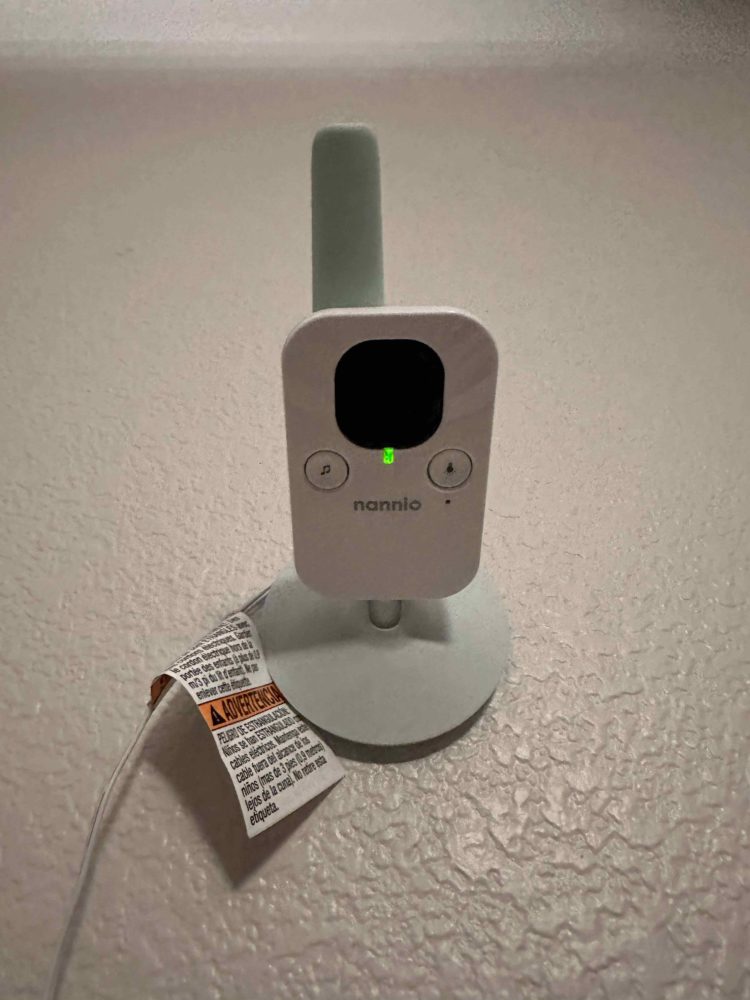 The Nannio HERO3 also comes with a built-in room temperature on the camera which shows the temperature of your baby's room on your display. You can also set an alert for a temperature range for both high and low ends, and choose to have it in either Fahrenheit and Celsius.

Temperature monitoring is handy for ensuring your baby's room is comfortable and might help avoid cases of SIDS, but only if the sensor is accurate. In our tests we found the sensor to be quite accurate when compared to our dedicated thermometer.
The Nannio HERO3 includes VOX mode, where the monitor screen will turn off while keeping the audio on, and the monitor will turn on when triggered by sound. There are four different sound levels you can choose to configure your VOX mode. Using VOX mode is my favorite because the screen is darker at night and it helps save the battery too!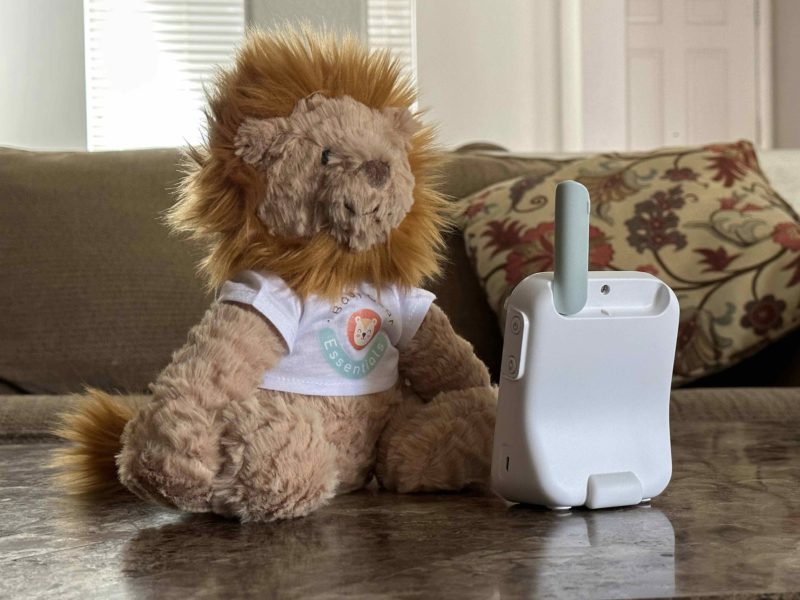 Battery Life
In our testing, the battery life on the Nannio HERO3 monitor was excellent and could easily be used unplugged during nap time and even overnight — we got about 10 hours in total with the screen on! You can bump that up with the screen on VOX mode (standby mode that turns on when activated by sound).

The battery takes less than 3 hours of charging to be full. But sadly you can not replace the monitor's batteries if needed. Batteries tend to deteriorate over time, so we expect the battery life to go down.
Security: Nannio HERO3 Baby Monitor Hacking
Because the Nannio HERO3 uses a non-WiFi, closed-loop, encrypted FHSS radio signal, risks of hacking and security breach are minimal. It's impossible for someone to hack into the HERO3 via your WiFi connection, they would need to be within signal range. In addition there is no data shared and no WiFi required.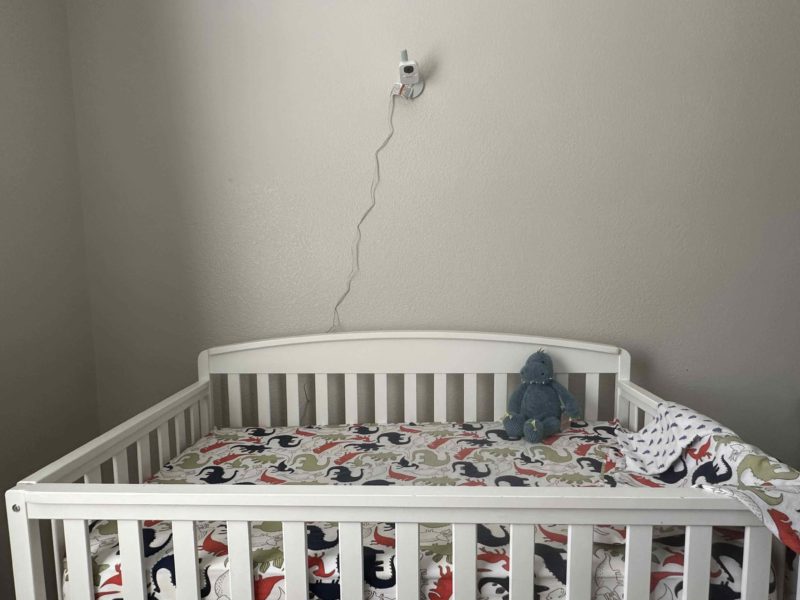 Nannio HERO3 Baby Monitor Health and Safety
The Nannio HERO3 baby monitor camera connects to its parent unit through a wireless 2.4 GHz FHSS connection. This means that an electromagnetic field (EMF) will be constantly emitted from the camera to the monitor in order for you to receive an audio and video feed. The parent monitor also emits EMFs.

The Environmental Protection Agency recommends that you limit your exposure to 0.5 mG to 2.5 mG at a time, so this is within range. The further you place the camera from your baby or the monitor from yourself, the less EMF you will be exposed to.

We recommend that you read our article on electromagnetic fields if you want to understand what it means in terms of health and safety for your baby.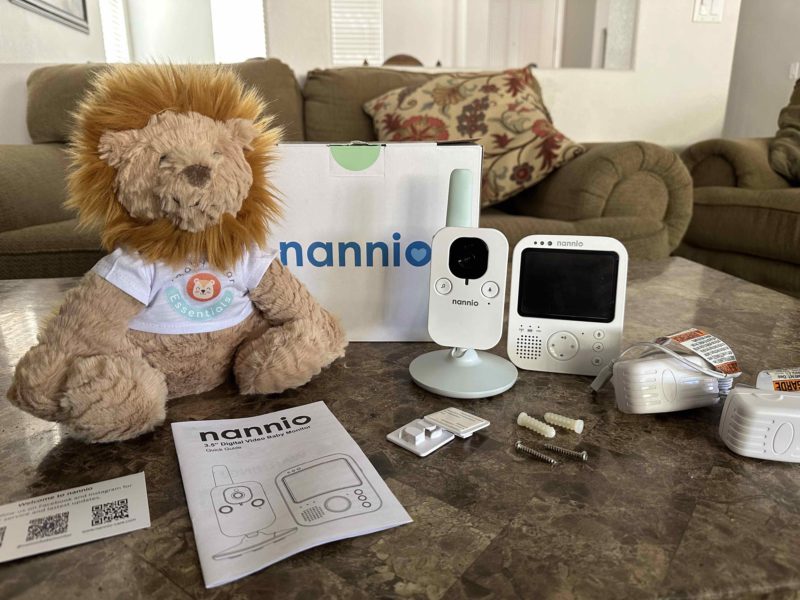 Nannio HERO3 Baby Monitor: What's in the box
Wondering what's in the Nannio HERO3 box? Here's everything that will be included in the Nannio HERO3 Baby Monitor package:
1 x Parent monitor unit
1 x Baby camera unit
2 x Power adapters (micro-USB)
1 x Wall-mount kit (2 screws, 2 anchors, 2 wall attachments)
1 x User manual
Nannio HERO3 Baby Monitor Price
You can buy the Nannio HERO3 Baby Monitor on Amazon (check price).
Alternative Options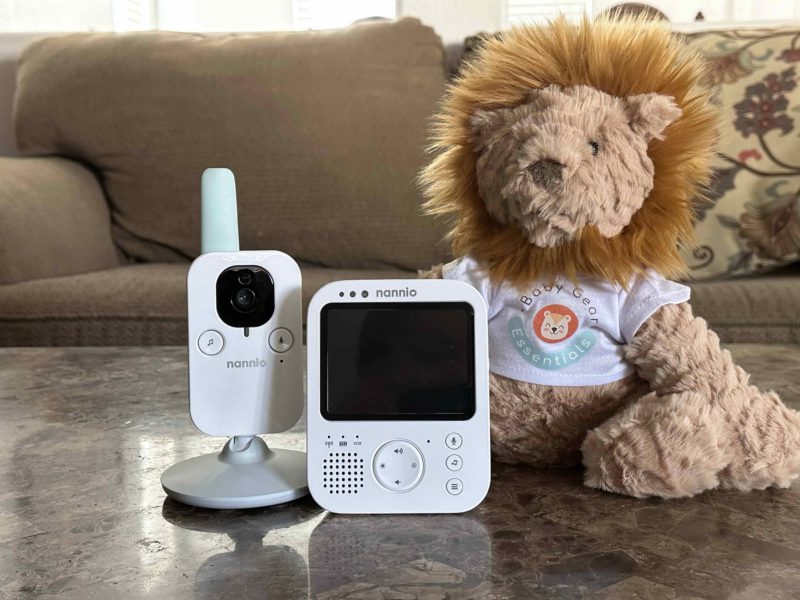 Nannio HERO3 Baby Monitor: Most Frequently Asked Questions
Question: Does the Nannio HERO3 have an iPhone or phone App?


Answer: No. The Nannio HERO3 Baby Monitor is not a WiFi baby monitor, so you will need the included parent unit to see and hear your baby. Have a look at our review of the best WiFi baby monitors if you want to be able to pair it with your iPhone or Android phone.
Question: Can I speak through the camera to my baby?


Answer: Yes. When you use the two-way communication feature, your voice goes to the camera.
Question: Can the Nannio HERO3 support additional cameras?


Answer: No. Currently the Nannio HERO3 can only support one camera.
Question: Can I pair one camera with two receivers?


Answer: No. You can pair up to four cameras with one receiver, but not the other way around.
Question: What is the Nannio HERO3 baby monitor warranty?


Answer: The Nannio HERO3 comes with an extended two year warranty.
Question: What is Nannio's customer service number?


Answer: You can also email their support team by visiting their website.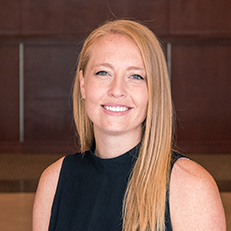 Megan is a wife and mother of three, as well as an experienced foster mother. She loves building and testing new products, and helping identify what works best for readers and clients. She has her degree in Computer Software Engineering and has been a Product Lead with over 8 years of experience designing, building, testing, and selling products to companies ranging from sole proprietors to the largest retailers in America!