The Summer 3DLite Convenience Stroller is an overall highly-recommended stroller offering incredible portability and durability for a fraction of its competitors' price.
Our verdict on the Summer 3DLite Convenience Stroller
When you're looking for a lightweight stroller, you're looking for ease. You're not necessarily looking to sacrifice key features of bulkier strollers. You just want a good balance of features and convenient portability.
Sometimes, lightweight strollers feel flimsy. Sometimes, other strollers – those bursting with features – are difficult to maneuver and impossible to carry. Neither of these options sound particularly attractive.
When I heard that the Summer 3DLite Convenience Stroller offered lightweight durability and convenient fractures for a small cost, I was intrigued. Low price; a more niche brand; high promises. It has a good aesthetic design reminiscent of higher-priced models. Are its claims accurate? Does it deliver for a budget-friendly cost?
After conducting lots of research and delving into each claim, I'm inclined to say–yes. If you're like most, you need cost-effective utility. The Summer 3DLite Convenience Stroller provides just that. For the vast majority of people in most circumstances, this stroller may be precisely what you need.
If you're a frequent jogger or you live near rough terrain (such as gravel or uneven roads), then the Joovy Zoom 360 Ultralight is a good pick.
If luxurious materials and specific features (such as a peekaboo insert to your canopy, or enough storage to go shopping) are what you're looking for, this stroller may not be for you. Instead, for roomy storage, consider our favorite for an everyday upgrade – the Baby Jogger City Select.
Otherwise, it'll be hard to beat this performance for this price.
Read on for our in-depth review of what the Summer 3DLite Convenience Stroller has to offer!
Our Rating: 9.8/10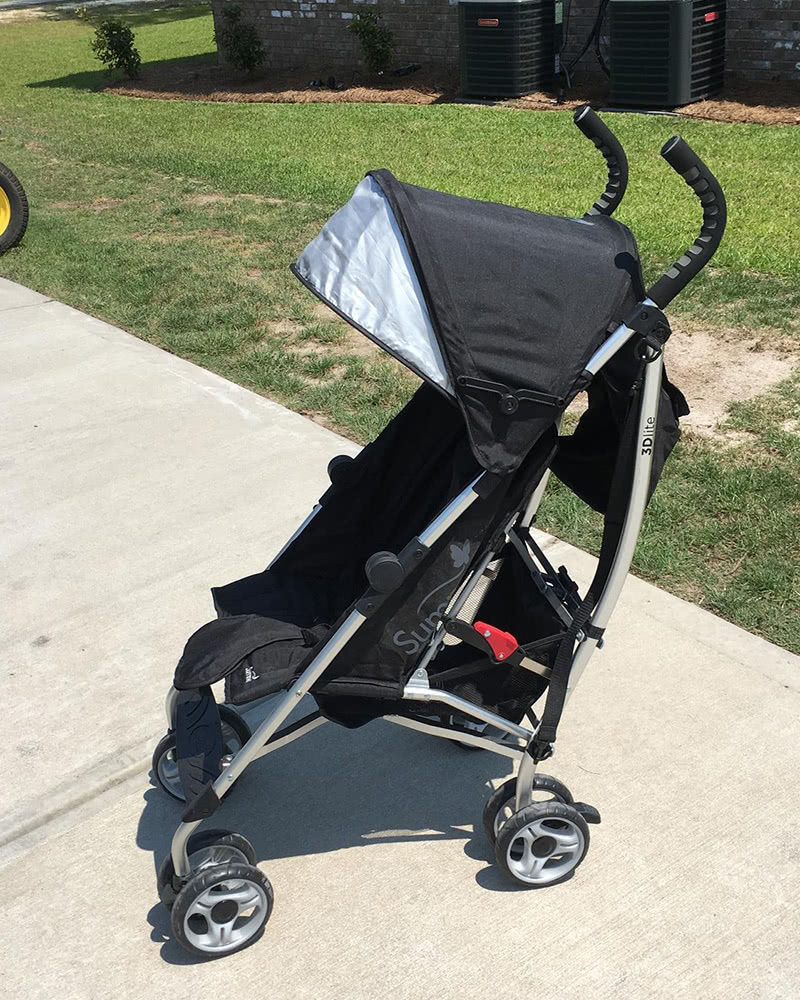 Summary
We like:
The 5-point harness system is easy to use and adjust as your child grows.
The suspension system in the front wheels helps the stroller glide.
The handlebars are padded and also adjustable.
Lightweight and compact design.
The seat reclines to multiple angles, including almost-flat.
We don't like:
The lack of canopy window for easy check-ins on your child.
This stroller doesn't stand up when it's folded.
The storage isn't quite large enough to support large bags.
Where to buy: Check price on Amazon
Alternatives:
In the market for an even lighter stroller? Read our Graco NimbleLite review! The NimbleLite offers click-in compatibility for all Graco car seats. In fact, it can transform your Graco car seat into a bonafide travel system: portable, versatile, and full of helpful features.
If versatility is what you need, our Evenflo Pivot Xpand review discusses the 22 different configurations, including room for two children and an infant car seat this stroller can offer! It's the most adaptable stroller, for best value, in our tests.
Joovy Zoom 360 Ultralight: Looking for a jogging stroller? The Joovy Zoom 360 Ultralight offers waterproof support, a durable frame, and enough features that this jogging accessory can support daily life, as well.
Specifications
Dimensions: 18 x 17 x 43 inches (0.45 x 0.43 x 1.09 m)
Weight: 13 lb (5.8 kg)
Max Weight: 50 lb (22.6 kg)
Features
| | |
| --- | --- |
| Washable insert | Yes |
| Tray | No |
| Front and forward facing configuration | No |
| Peekaboo screen | No |
| Detachable carrier | No |
| More than one kid | No |
| Waterproof canopy | Yes |
| Sun protection canopy | Yes |
Our hands-on review of the Summer 3DLite Convenience Stroller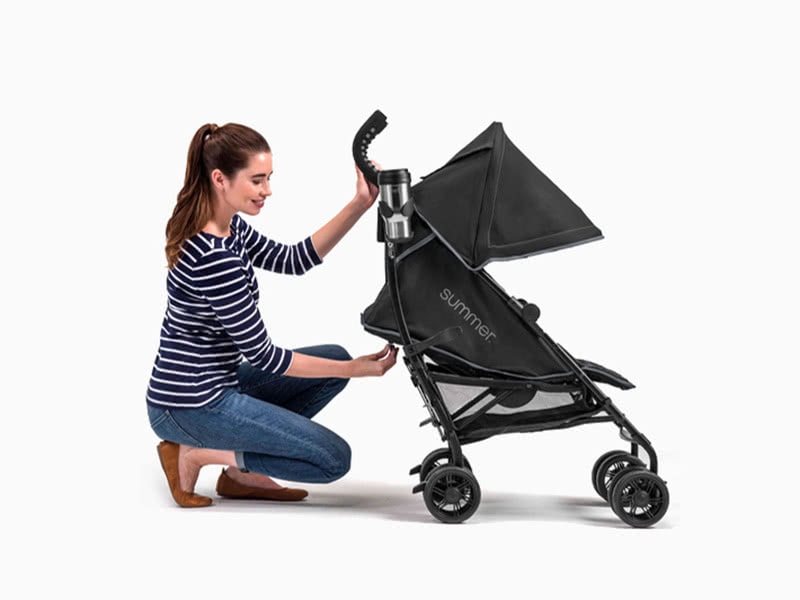 A Multitasking Stroller Perfect for Everyday
One thing stands out immediately about the Summer 3DLite Convenience Stroller. Its aluminum frame is very sturdy but feels light as a feather. With its low weight, you might be worried – as I was – that it simply wouldn't have the structure necessary to support your child. I found that my daughter seemed safe and comfortable at all times. In addition, the 3DLite has enough heft that it was still very easy to maneuver as we strolled.
If you're looking for one stroller that offers reliable, everyday use and portability for travel, this is an excellent pick. Are you a frequent traveler? Do you live in a walk-up with lots of stairs?
This stroller will make your family's transit options much easier. (Not to mention, much more affordable.)
Ultimately, the Summer 3DLite is a stroller which will last far longer than one or two years. With its versatility, durability, and ability to grow with your child, the Summer 3DLite Convenience stroller presents an option for you to buy one low-cost, well-made stroller to support your family's life.
Putting It All Together
The stroller does not arrive fully assembled; you do have to attach the four wheels and the canopy for the first time. However, it's simple – the whole process takes only a few minutes.
My immediate reaction was to wonder at the lightweight nature of the frame. All told, the Summer 3DLite Convenience Stroller is (much) lighter than our daughter. Folding it and stowing it in our car or home is a breeze.
The 3DLite's frame is made from aluminum, which means that it can get wet without worries. It won't burn after hours in the heat, and (even though it's slim and light) it's strong enough not to warp or bend.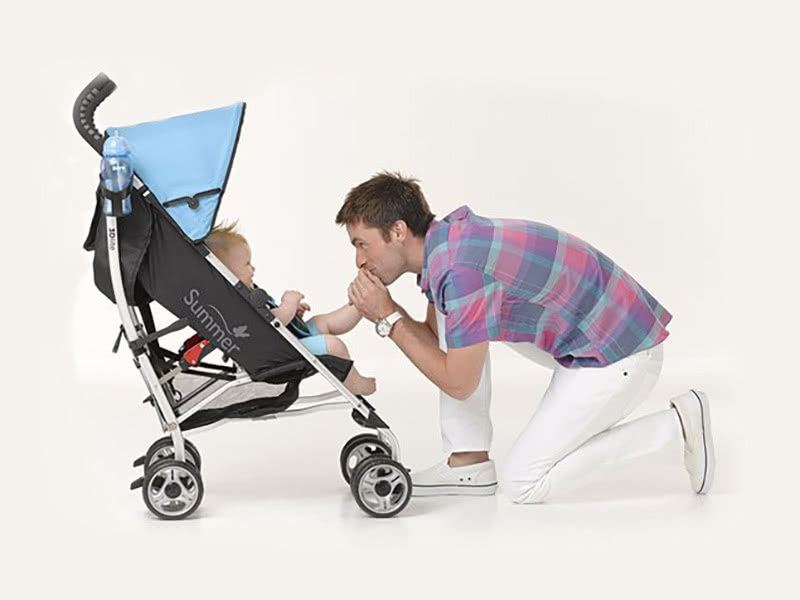 Full of Intuitive and Functional Features
I was initially worried that this stroller's low weight meant that it would lack helpful or safe features. However, this stroller manages to boast several niceties which are found in its competitors. The five-point safety harness is easy to latch one-handed (nice!). It also has three slots for adjustment, which means you don't have to worry about buying a new stroller when your child experiences a growth spurt.
The seat reclines to 4 supported positions. (This wasn't a feature I was expecting in a budget-friendly stroller!) The storage is open from both ends, making accessibility a non-issue. The front wheels are anti-shock, which helps assure you and your baby a pleasant stroll. Finally, this slim stroller folds to a compact bundle, and has a carry strap so you can easily sling it over your shoulder.
Initial Field Test
With the Summer 3DLite, I wanted to test its performance on city streets and its portability in busy neighborhoods. My family and I set out to stroll on a sidewalk. On this easy terrain, the Summer 3DLite does quite well. Asphalt and concrete alike provide easy going.
The wheels of the 3Dlite are smaller than many others I've seen. They're made from a hard EVA foam, which is softer than rock. This means that if you take it over gravel, the wheels may dent over time. This stroller also gets stuck easily if you take it over grass or rough terrain. It's a good idea to keep it to easier turf – and remember that this is a city stroller.
The front wheels do have a suspension system which helps the stroller glide over smaller obstacles, such as sidewalk cracks. However, for anything more adventurous than concrete, you might need another option.
The stroller breaks down easily and auto-locks, which means it won't awkwardly spring open while you tote it around. I hoisted it over my back to carry in a crowded supermarket; and, honestly, after a while, I forgot it was there.
Baby Safety and Comfort
Another feature I liked (and found pleasantly surprising, given the low cost) was this stroller's ability to be customized. The 3DLite comes with lots of additional padding, so you can mold the stroller to best support your baby. Its removable head and shoulder supports provide versatility. Your baby will have the comfort they need with this stroller.
The sun canopy on the 3DLite is adjustable, but doesn't come down very far. For a very small infant, you may need more coverage. However, the protection the canopy does offer is significant, especially for the low price. It blocks 99.9% of harmful sun rays – a need for the safety of your child.
This stroller has a fully reclinable seat with an open design. This means that the seat can recline to a nearly flat position. This is very nice for on-the-go diaper changes and easy napping for your child.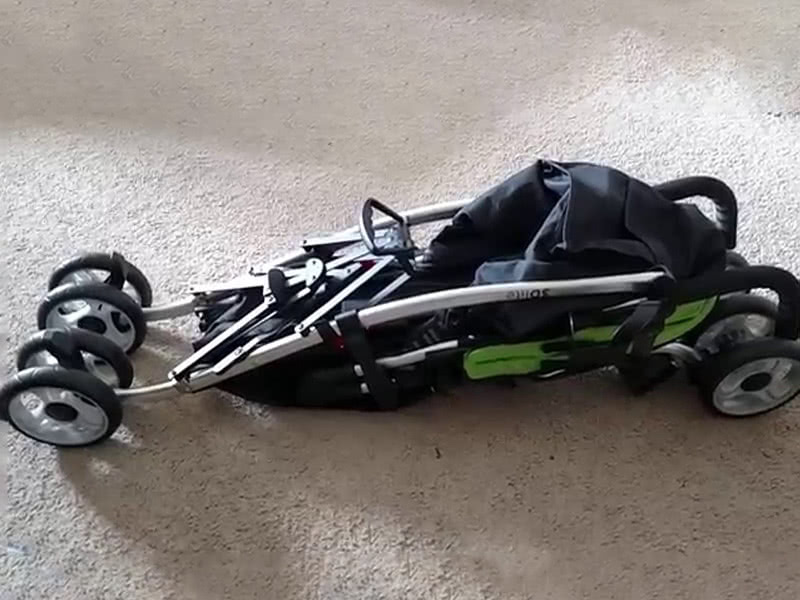 Parent Experience
The extra-large storage basket is ideal for holding diaper bags or medium-sized purses. I enjoyed the amount of space I had (enough for my small totes), but I did find that other parents found the storage slighter than expected. The 3DLite does add to its storage capacity with a rear storage pocket closer to the parent. This pocket is smaller – perfect for keys and cell phones.
A small included perk, but a nice one: With the 3Dlite, you do have an included (removable!) cup holder. You will always have a place for your beverage or baby bottle.
Folding this stroller is not as instantaneous as other strollers I've seen, but with practice it's very quick. Simply lift the rear handle, push a lever on the bottom with your foot, and fold the stroller down.
I did miss the peekaboo window often found in pricier models. Check out the UPPAbaby Cruz V2 if you can stretch a bit your budget for a more premium experience In order to check on your child, you'll have to walk around to the front of the stroller.
However, the feature isn't necessarily worth paying extra for, and the 3DLite Convenience shines in other ways (its lightweight frame, for example).
One last thing: I find that with other similarly priced strollers, the handle is often very hard and plasticky. It might seem like a small thing, but on hot days, this can be very unpleasant. The team behind the 3DLite has thoughtfully alleviated this with the contoured, cushioned foam handles on this stroller. It's a small thing, but one that allows for a much more pleasant strolling experience.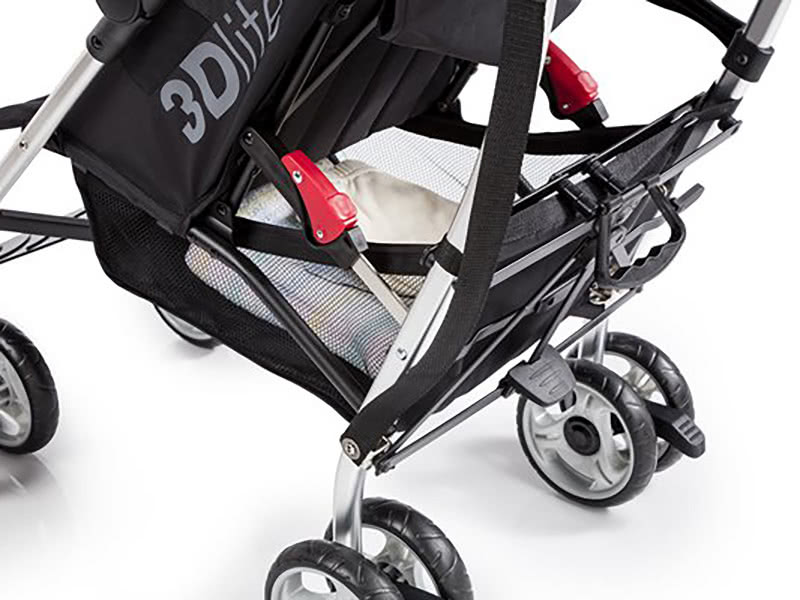 Summer 3DLite Convenience Stroller – What's in the box?
The Summer 3DLite Convenience Stroller comes with the following pieces and accessories:
Stroller frame with seat and storage basket
Cup holder
2 front wheels
2 rear wheels
Canopy
Where to buy the Summer 3DLite Convenience Stroller
This stroller is available for purchase on Amazon.
About Summer Infant
Summer Infant is a company which has designed infant care products for over three decades. Because they know that everything changes with the arrival of a baby, they seek to provide you with tools that won't change. By prioritizing reliability and simplicity of use with their products, Summer Infant strives to make your job easier. They also make this care and convenience accessible with budget-friendly prices.
User Manuals and More Information
The Summer 3DLite Convenience Stroller instruction manual and figures booklets can be found on the Summer Infant website:
Summer 3DLite Convenience: Frequently Asked Questions
Does the Summer Infant 3DLite recline?
The Summer Infant 3DLite reclines to four specific and supporting angles. They range from almost-upright to almost-flat, allowing your baby to rest at any angle he or she prefers!
How do you fold up a Summer Infant 3DLite stroller?
You can fold up a Summer Infant 3DLite stroller by lifting a clearly-marked handle on the back of the stroller, then depressing a foot pedal on the lower half of the stroller. After that, simply fold the stroller in on itself. It will auto-lock for safety and convenience.
How do you wash a Summer Infant 3DLite stroller?
You can wash a Summer Infant 3DLite stroller by removing the fabric inserts from the frame by undoing the fasteners, then washing in cold water. Allow to dry fully before re-assembling your stroller.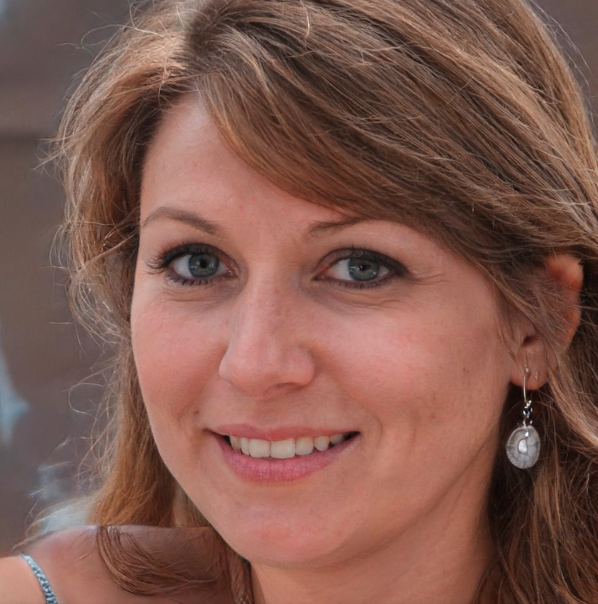 Samantha is a busy mother of four, who loves finding the best products to help in raising children. She graduated from BYU in Marriage and Family Studies. When she isn't writing or testing new products, you can find her playing board games with her kids and teaching them creative strategies.