The Graco NimbleLite stroller is an easy-to-maneuver, easy-to-stow stroller which supports you and your baby seamlessly. 
Our verdict on the Graco NimbleLite Stroller
In all of my research regarding strollers, I've found that there's one issue which parents bring up time and time again in negative reviews: Bulk – and weight. No one likes having to heft a large stroller around while they're caring for their child. No one likes having to shift their home around to find storage for a huge stroller.
If you travel often, you know it's difficult to manage unfamiliar sidewalks, having to stow your stroller, and storing it in unfamiliar places.
At only twelve pounds, the Graco NimbleLite is the best lightweight stroller that we've reviewed. (That's significantly less than my daughter weighs!)
It's so light that I don't have to worry about carrying my child and her stroller in no-strolling zones. I can just pick it up, hoist it over my shoulder, and I'm good to go.
Furthemore: In many cases, when a stroller is marketed as 'lightweight', you can be sure that it's not going to have many of the convenient features you see in higher-priced models.
The NimbleLite defies this stereotype. It has a large storage bin, a parent organizer, a generous sun canopy with a peekaboo window, and even a belly bar with a snack cup for your child.
If you already have a Graco infant car seat, this stroller will be perfect for your family. The NimbleLite offers click-in compatibility for all Graco car seats. It will transform your Graco car seat into a bonafide travel system: portable, versatile, and full of helpful features.
For a more premium feel, you should check out the UPPAbaby Cruz V2. If, on the other hand, you're looking for a bulkier-but-more-shock-absorbent jogging stroller, the Joovy Zoom 360 is the best option on the market at the moment.
Read on for our in-depth review of the Graco NimbleLite Stroller!
Our Rating: 9.1/10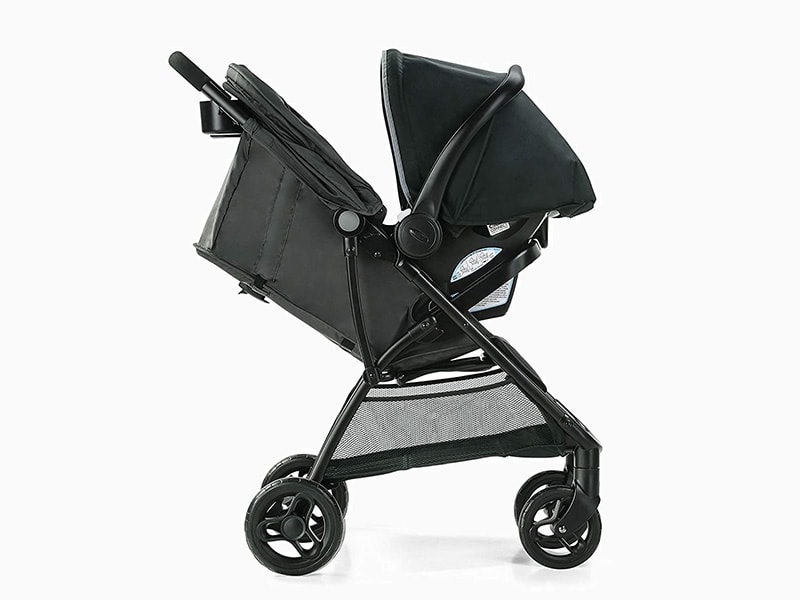 Summary
We like:
Easy to assemble.
Very lightweight, the lightest stroller in our reviews!
Features-rich yet simple to use.
Large sun shade.
Convenient parent organizer and cup holders.
Child seat reclines from a 90-degree angle to almost-flat.
We don't like:
Handlebars are quite tall, and you can't adjust them.
Impractical handling of the belly bar (it needs to be fully removed to seat your child).
There isn't much cushioning in the seat.
Stroller doesn't stand when folded.
Where to buy: Check price on Amazon
Alternatives:
If you're looking for a versatile travel stroller which can support your baby from infancy through toddlerhood, check out our Babyzen YOYO2 stroller review.
Looking for a jogging stroller? Click over to our Joovy Zoom 360 Ultralight review. This stroller offers waterproof support, a durable frame, and enough features that this jogging accessory can support daily life, as well.
For a more premium stroller with a luxurious feel, head to our UPPAbaby Cruz V2 review. This stroller has full-grain leather accents to the ultra-absorbent suspension, the Cruz V2 feels like a gorgeous upgrade for your everyday stroll.
Specifications
Dimensions: 21 x 34.62 x 42.25 in (0.53 x 0.87 x 1.07 m)
Item weight: 12 lb (5.44 kg)
Maximum weight restrictions: 50 lb (22.7 kg)
Features
| | |
| --- | --- |
| Washable insert | Yes |
| Tray | No |
| Front and forward facing configuration | No |
| Peekaboo screen | Yes |
| Detachable carrier | No |
| More than one kid | No |
| Waterproof canopy | Yes |
| Sun protection canopy | Yes |
A Feather-Light Accessory Which Makes Transit Truly Easy
When you're looking for a lightweight stroller, what you're looking for is a fully-featured stroller…that just happens to be on the slim, easy-to-carry side. You're not looking for something that doesn't have the utility you need. Fortunately, with the NimbleLite, the Graco team understood this!
If you travel a lot and lugging around a large, bulky stroller simply isn't an option, we think that the Graco NimbleLite is the best option on the market for you.
This feature-rich stroller only weights twelve pounds but comes with three cupholders (two for parents, one for the child!), a belly bar, decent storage, and a generous canopy which unfurls to cover the entire stroller. These were surprises to me – but good ones.
As an uncomplicated stroller which offers the features of pricier, bulkier models and significant ease of use, the NimbleLite is our preferred option if you want a budget-friendly lightweight stroller.
Putting It All Together
Putting the NimbleLite together did take a little longer than other models. However, this was simply because it didn't arrive fully-assembled. There were also more small pieces in the box (clips, brake pedal points) than I've seen with other strollers. The entire project took me about fifteen minutes – which isn't much time, but is more than with other models.
However, the instructional booklet has easy-to-decipher pictures, which did make the process clear. I received all of the pieces with my stroller, but I did read that some people didn't receive every required piece.
Fortunately, it seems that in every case, Graco was quick to send over the replacement pieces – their customer service team seems eager to please and quick to respond.
Full of Intuitive and Functional Features
The NimbleLite accepts all Graco car seats, which can make this more appropriate, convenient, and sturdy for an infant – if you have a Graco car seat. Unfortunately, you'll need adapters if you want to attach a car seat from another brand.
The stroller itself brings quite a lot to the table. There's a sturdy belly bar included, which has a child's snack cup attached.
Other features I was pleasantly surprised to see included a parent organizer, a very large sun canopy, and a decent amount of storage. Overall, for the low price and especially for the low weight, I was pleased to see the amount of utility this stroller offers.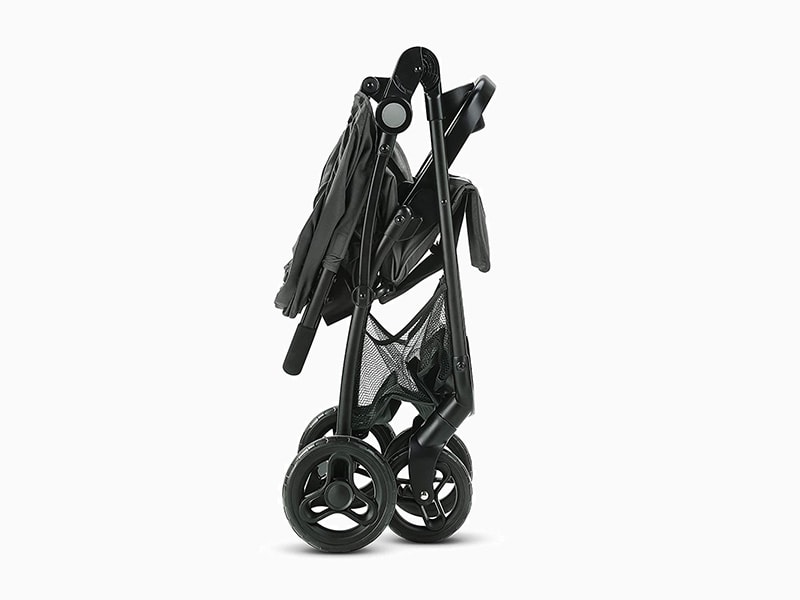 Initial Field Test
It takes a moment to get used to the sheer lightness of this stroller. (It almost feels too light – it's a good thing that it's also quite durable.) Once I realized that the stroller would indeed support my child's weight, I began to enjoy the feather-light experience.
Because the NimbleLite is so lightweight, lifting the stroller over curbs couldn't be easier. When I went into a store, I could carry my daughter with one arm, and this stroller with the other. I'm very excited about not having to make a secondary trip to my car just to get the stroller, and I think that might be thanks to the NimbleLite.
The wheels of the NimbleLite are on the smaller side, and made of a harder plastic. This made for a sometimes twisty ride on uneven surfaces. As long as we kept to the sidewalk, we had a good experience.
The plastic wheels are definitely a reason this stroller is able to be so lightweight. I do wonder whether they'll hold up over many walks in the future. However, because the wheels are made of hard plastic, they didn't pick up any dirt or mud. (My floors at home will be so much cleaner!)
There are two brake pedals on this stroller, which I didn't find as intuitive as the one on many other models. You've got to depress both to fully deploy the brake. This may add extra security, but I miss the convenience of one-step, easy-brake utility.
Baby Safety and Comfort
The belly bar across the front of this stroller ensures your child won't fall out, even if you forego secure buckles (as with an older child). The canopy is very large on the NimbleLite. A special feature I loved: The canopy even unfurls to cover the entire seat when your baby needs privacy or if you're in a particularly sunny area.
The front wheels of this stroller have a built-in suspension. As long as the front wheels are pointed in the right direction, this stroller does glide along nicely. Your child won't suffer too many bumps, especially not on city sidewalks.
The child seat fully reclines with a cinch on the back, within arm's reach of the parent. This is good for naps on the go, as it can recline all the way down. The seat can also be up at 90 degrees if you have a little explorer who likes to see everything head-on!
The five-point harness features padded shoulder straps for your baby. I liked this, as it provides both comfort and extra security. Finally, there is an included foot rest, so as your child grows, they won't have to worry about dangling legs!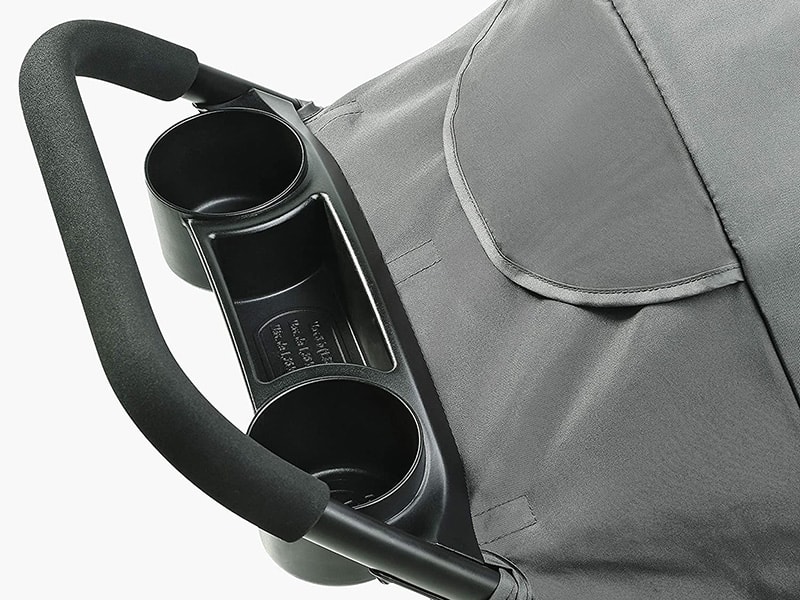 Parent Experience
For the weight and the price, I wasn't expecting a parent organizer. This one has a slight tray in the middle, and a cup holder on either side – support for my whole family!
These cupholders are nice, but they are a little shallow. They're less a place to keep a cup securely long-term and more just a nice resting-place for your beverage.
Perhaps it's because the stroller is so lightweight, but it's very easy to maneuver with one hand. You'll need two hands to fold it up, however (you'll need to push two buttons at the same time). It does unfold with one hand and one sweeping motion.
Another point in the NimbleLite's favor: It does fold up to nothing – because it's so light, we can even hang it up to store (making this a fantastic travel option, or a good thing to consider if you have a tiny apartment/not much storage space).
The handle on the NimbleLite is very tall, compared to other strollers I've seen. My husband is on the taller side, so I loved this feature. If you're on the shorter side, you may wish to look elsewhere: the handlebars aren't adjustable, so they might be too tall for you!
I found that once the hard wheels got a little bit of texture on them from use, it gripped on the floor better – making for a smoother, less wobbly ride.
Graco NimbleLite – What's in the box?
The Graco NimbleLite comes with the following pieces and accessories:
Stroller frame
Two smaller front wheels
Two larger back wheels
Cup holder
Belly bar
Two brake pedal points
Two clips
One axle with two protective end caps
Where to Purchase the Graco NimbleLite
This stroller is available for purchase on Amazon.
Other strollers from Graco
If you're not in need of the lightweight portability of the Graco NimbleLite you may be interested in these other offerings from Graco:
Graco FastAction Fold Jogging Stroller: For the impact resistance necessary for your life on the go, this jogging stroller may present safety for both you and your child.
Graco Ready2Grow LX Stroller: If your family is growing quickly and you need support for more than one child, this double stroller may be just the thing.
Graco Modes Pramette Stroller: Interested in a stroller that will truly support your child from birth? This convertible bassinet stroller provides comfort from day one.
About Graco
For sixty years, Graco has engineered and sold practical and dependable parenting solutions. They place a premium on easy-to-use products that add value to your life. Graco simply wants to enhance the parenting experience by giving you a helping hand – so you can focus on your new life with your little one.
User Manuals and More Information
The Graco NimbleLite instruction manual and figures booklets can be found on the Graco website:
Graco NimbleLite: Frequently Asked Questions
How do you fold a Graco NimbleLite stroller?
You fold a Graco NimbleLite stroller by pressing the clearly-marked buttons on either side. Then, you fold the stroller in on itself. The belly bar will double as a carrying handle!
What is the maximum weight limit on a Graco NimbleLite stroller?
The maximum weight limit on a Graco NimbleLite stroller is 50 lbs – or just over 22 kg. This means that the NimbleLite can serve your family from when your child is an infant to when they're a toddler.
Are Graco NimbleLite strollers any good?
Graco NimbleLite strollers are very good for what they are engineered to do! The NimbleLite is feather-light, easy to carry, and has a decent amount of features.
Are Graco NimbleLite strollers expensive?
Graco NimbleLite strollers are inexpensive. Check our review to find the best offers available online.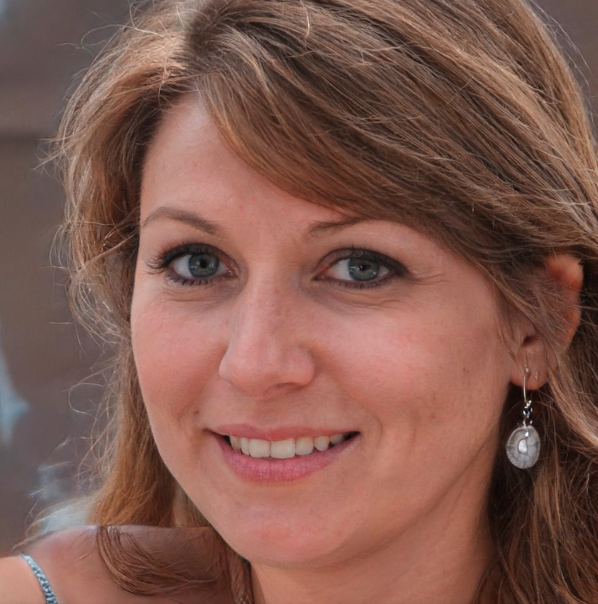 Samantha is a busy mother of four, who loves finding the best products to help in raising children. She graduated from BYU in Marriage and Family Studies. When she isn't writing or testing new products, you can find her playing board games with her kids and teaching them creative strategies.