As the name suggests, the bonoch Long Range Baby Monitor provides a wider coverage area of up to 1800 feet, making it the perfect baby monitor for larger homes or parents who prefer to have more flexibility while still keeping an eye on their little one.

Similar to the classic baby monitor we first reviewed from bonoch, the bonoch Long Range Baby Monitor is a non-WiFi baby monitor that includes both a monitor unit and a camera unit, with the ability to connect up to four cameras.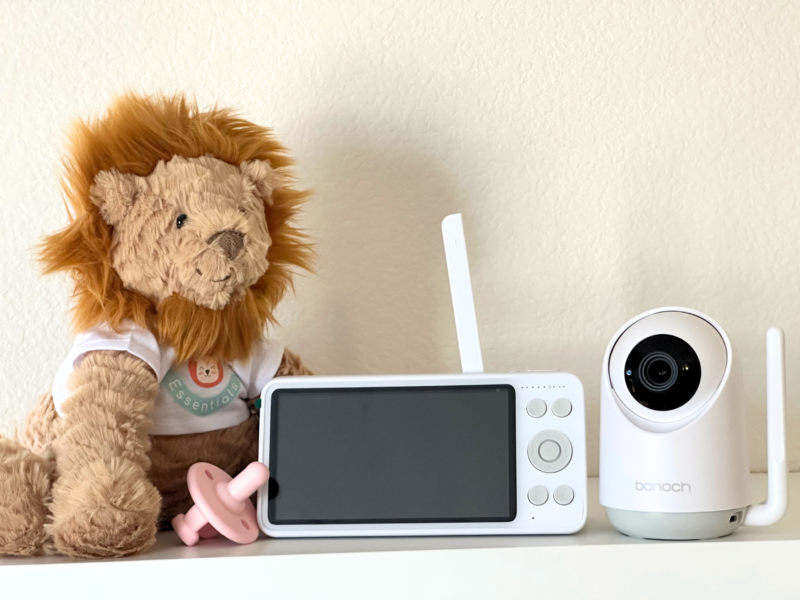 Our Verdict On The Bonoch Long Range Baby Monitor
During initial set-up we quickly realized that bonoch continues to demonstrate a focus on their ease of set-up and installation, with the monitor and camera being paired automatically after plugging everything in, allowing us to be up and running immediately!
Our Rating: 8.7 / 10
Summary
We like:
Excellent range: up to 1800 feet!
Monitor has over 30 hours battery life on vox mode.
Easy to install and intuitive navigation.
Pan and tilt features work great and are very quiet.
We don't like:
Smaller monitor screen than the classic.
Camera cable is too short.
Buttons do not light up making them more difficult to use at night.
Where to buy it: check price on Amazon
P.S. We received a review unit of this product from its manufacturer. We are, however, not paid or compensated for our review. To remain impartial in our tests, we use objective ranking factors and put each product in the hands of real parents for a few months before we publish our review. Read how we test to learn more.

Everything that we review is independently selected by our team. We only recommend products that we use ourselves with our kids. To support our website, we may receive a small commission if you buy something through our links. These commissions come at no extra costs for you. Read our earnings disclaimer to learn more.
Alternatives: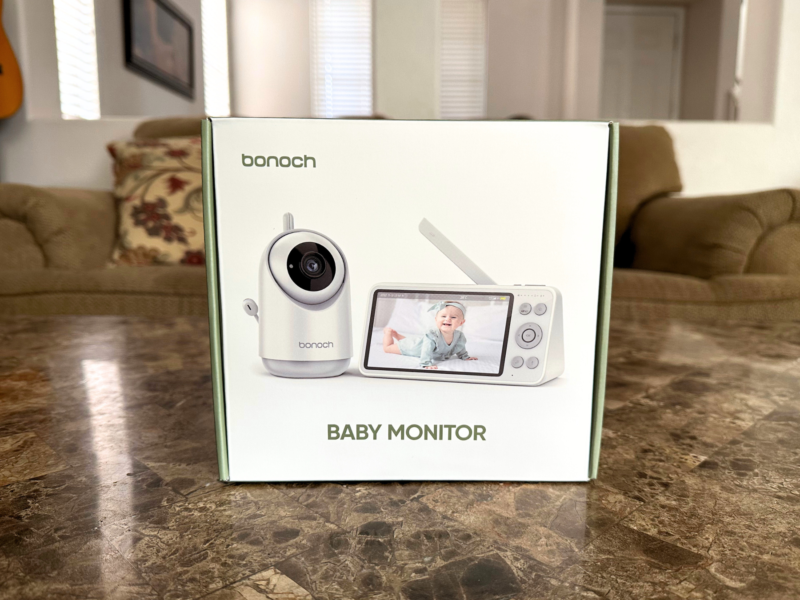 Overview: bonoch Long Range Baby Monitor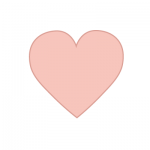 Health & Safety
8/10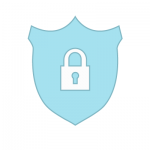 Privacy
9/10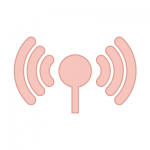 Range
10/10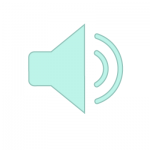 Audio Quality
8/10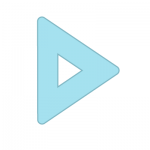 Video Quality
9/10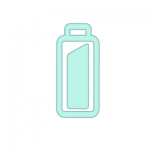 Battery
10/10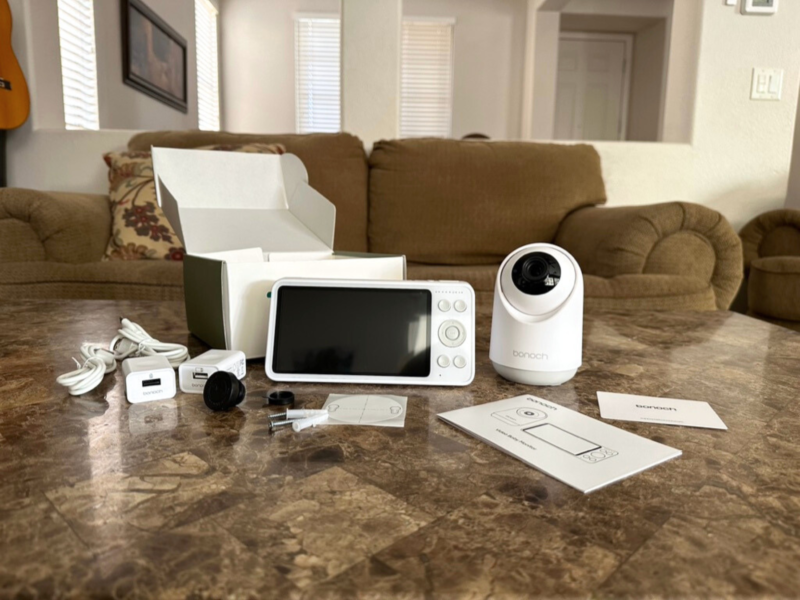 Features: Bonoch Long Range Baby Monitor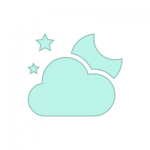 Infrared Night Vision
YES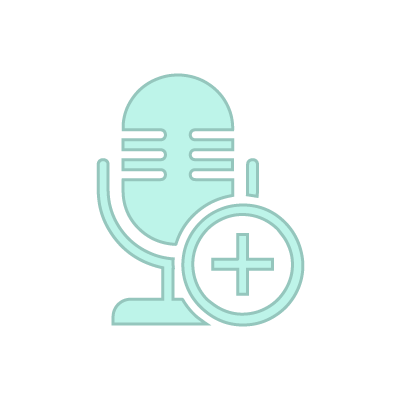 VOX
YES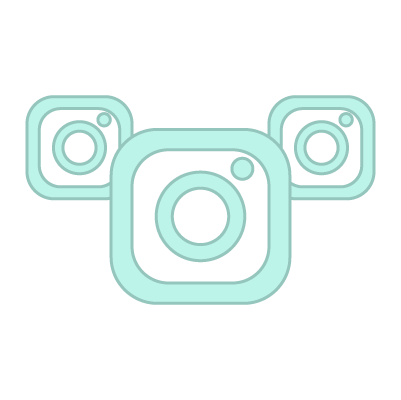 Multiple Camera
YES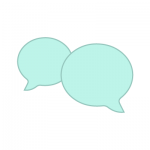 Two-Way Talk
YES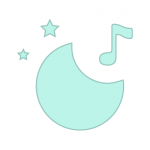 Play Lullabies
YES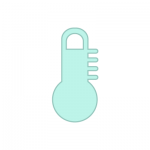 Room Temperature
YES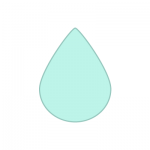 Humidity
NO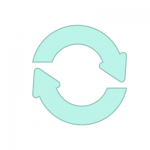 Remote Pan and Tilt
YES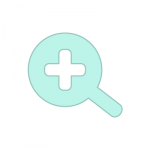 Remote Zoom
YES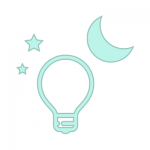 Nightlight
NO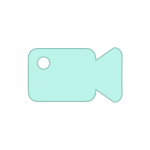 Video Recording & Snapshot
YES
Our Hands-On Review Of The Bonoch Long Range Baby Monitor
The bonoch Long Range Video Baby Monitor boasts an impressive range of features, making it a top choice for many parents. It comes with an upgraded frequency of 900Mhz allowing for an increased maximum range of 1800 feet, compared to 1000 feet from the classic bonoch 7-inch baby monitor.

Although the baby monitor is only 5.5 inches, the resolution of the monitor is 1080p, instead of 720p. Additionally the monitor has other feature improvements from the 7 inch version, including: video recording, increased viewing angle with fisheye lens, as well as an increase in monitor battery life (up to 30 hours in vox mode).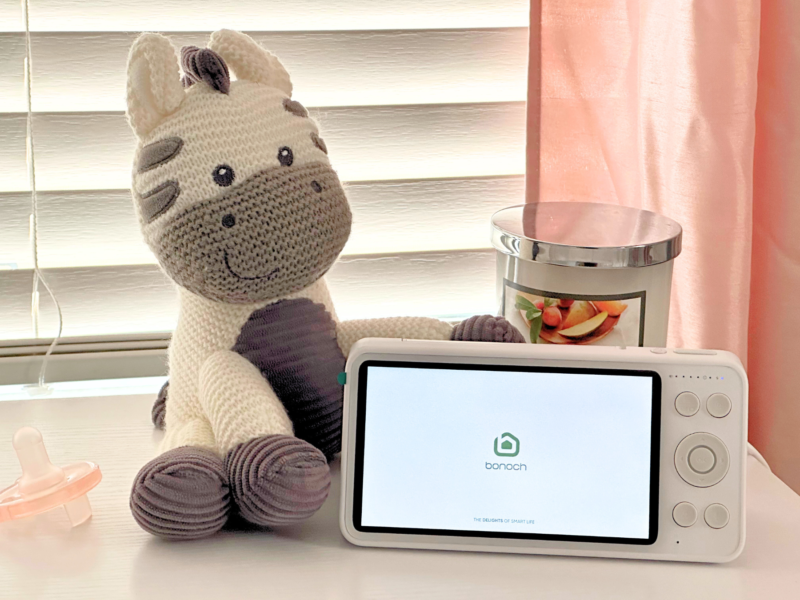 The monitor is a non-WiFi unit, meaning it does not leverage WiFi, but rather includes a dedicated monitor (aka parent unit). The monitor is triangular in shape, standing on its own without the use of a kickstand and includes an antenna, allowing for maximum range.

The long range monitor is not a touch screen, but rather has two buttons on top (power and volume) and 6 buttons on front (one of which is circular arrows with a center "OK" button). The monitor also includes volume lights, so you can see the noise level as well as adjust the volume to hear it.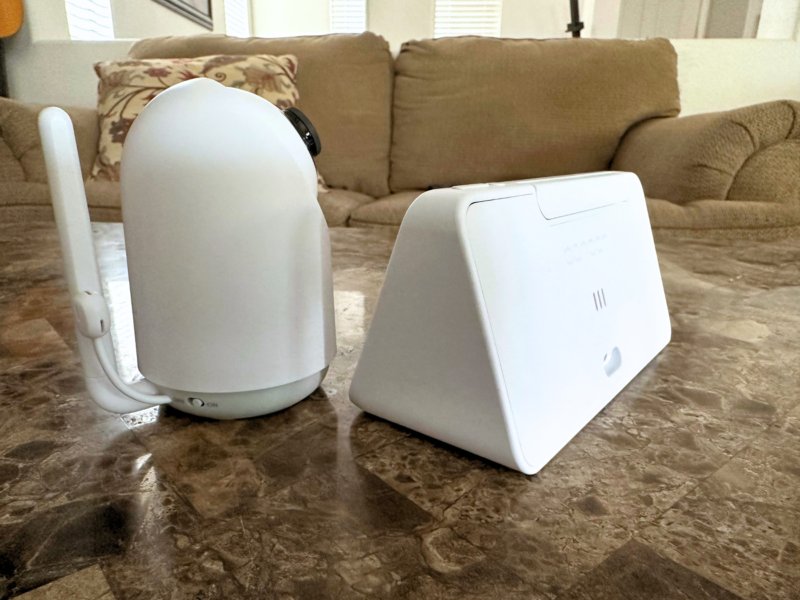 Like the previously tested bonoch baby monitor, we found the bonoch Long Range Baby Monitor one of the easiest baby monitors to set-up. No need to download any apps or connect to WiFi. And because the monitor and camera were previously paired, setting up this monitoring system took less than a minute!

Our biggest complaint would be the included USB C cable was too short when connecting the camera to an electrical outlet, especially when trying to ensure safe distance and proper baby monitor placement. Luckily you can easily find a longer one, but we wish it was just a few feet longer.

Additionally, bonoch provides a 1 year warranty and lifetime technical support for all of their products. We had a hiccup with the monitor and we were able to reach out to their customer service team and received assistance immediately.
Audio and Video Quality
The 5.5" HD 1080p resolution color screen provides excellent video quality with sharp images, rivaling what we see in the Eufy Spaceview Pro. With a 1080p HD camera and display the image is crisp and clear, even at night when it transitions to black and white.

The audio quality was able to pick up the faintest of sounds, but also has excellent active noise canceling. The monitor also includes the ability to configure both crying detection and motion detection alerts. We did notice there were sometimes pauses or "misses" completely with the audio when it comes to achieving a specific threshold.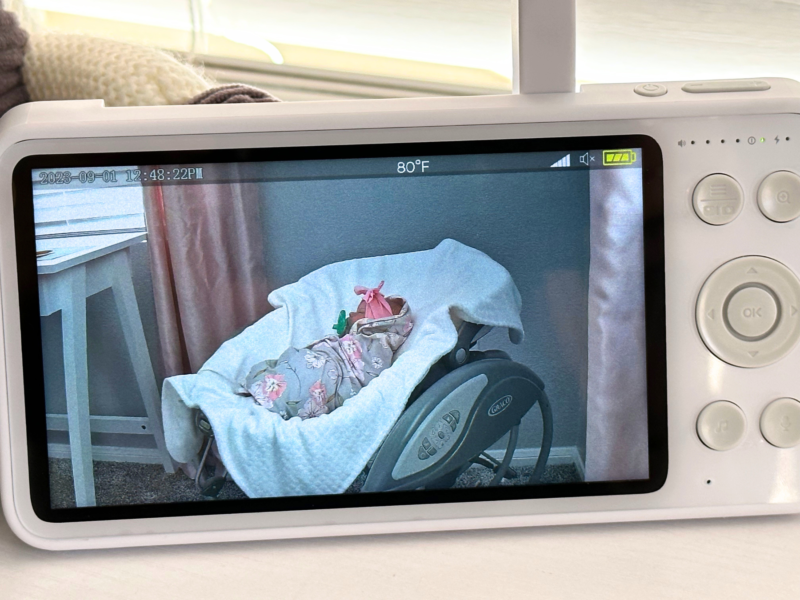 The monitor can also connect with up to four different cameras, even if they are in different rooms!

This bonoch package includes an additional 110° lens allowing you to have an increased field of view. It also has the ability to pan and tilt to look around, with the ability to pan 300 degrees and tilt up to 115 degrees. The monitor also includes a 1x, 2x or 4x zoom to get some close up views of your little one.

The box also includes everything needed to mount on a wall, or it can also be set or mounted on a table. However, the monitor does not invert images and therefore cannot be mounted on the ceiling. The camera itself also has a screw hole in the bottom allowing for additional mount types, like this crib mount.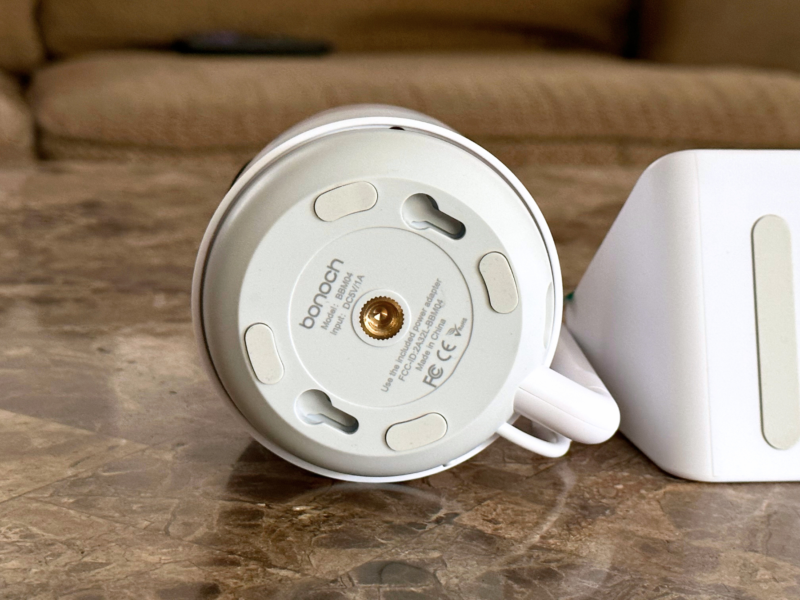 Signal Strength
The bonoch Long Range Baby Monitor is the best long-range baby video monitor in our tests, reaching up to 1800 feet. We found it had no issue at all with the signal passing through indoor or outdoor walls, multiple stories or levels in a home, or even being a few houses down the street.

The bonoch monitor does not use WiFi, and instead is wireless and uses radio frequency, specifically a closed-loop 2.4GHz FHSS connection, to stream video, ensuring a secure video that only you can see and no one else can hack in. There is no need to download a separate app or pay additional subscription fees.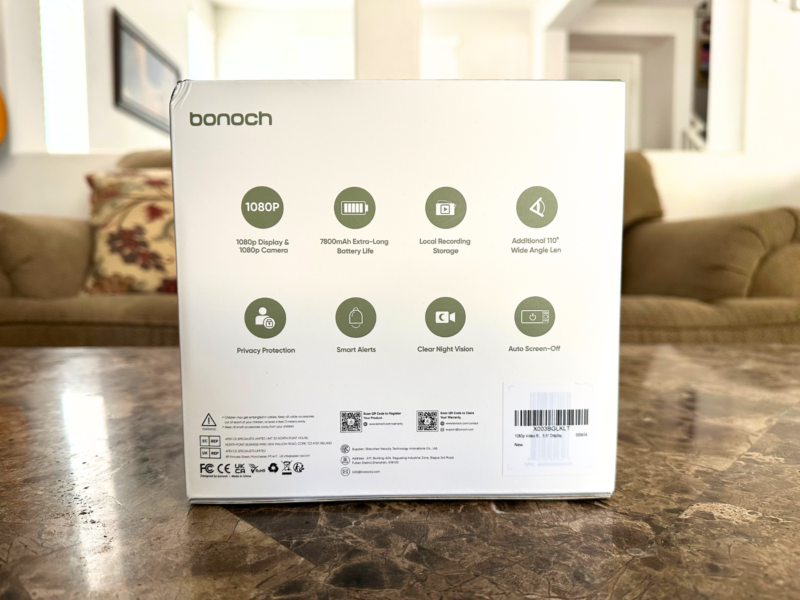 Other Great Features
You can also easily switch from one camera to the next and make individual configuration changes. You can also select a different lullaby for different cameras, as well as adjust the sound settings.

The monitor includes a two-way talk function allowing you to speak to your little one and sooth them, or scold them if they are a little older and being naughty 🙂

The camera has a room temperature indicator that can be set to be in Fahrenheit or Celsius. We found the readings to be quite accurate, and helps you ensure your baby's room is comfortable and might even help avoid cases of SIDS.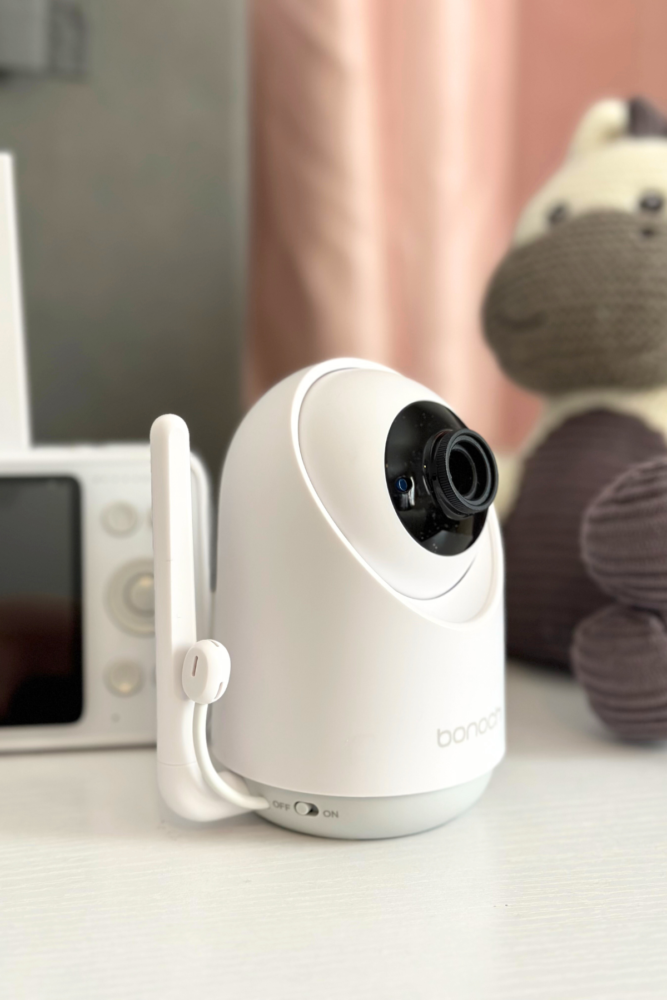 The bonoch Long Range Baby Monitor also includes an alert system if the cameras sense that they have gone out of the configured acceptable temperature range and allows you to set a low temperature and high temperature alert for each camera.

One of the most helpful settings of this monitor is its VOX mode, with three different levels of sound sensitivity to choose from when turned on. VOX stands for voice-operated exchange, and when turned on the microphone is listening for sound and turns the monitor on when it reaches a certain threshold. This allows the monitor to stop transmitting to save battery if it is quiet in the baby's room. In VOX mode the screen will turn on when it detects a sudden noise, like crying or shouting from the baby, letting you know instantly.

The bonoch Long Range Baby Monitor also includes photo taking, video playback, and recording with the ability to add individual Micro-SD cards to any camera in use, allowing you to save some precious moments.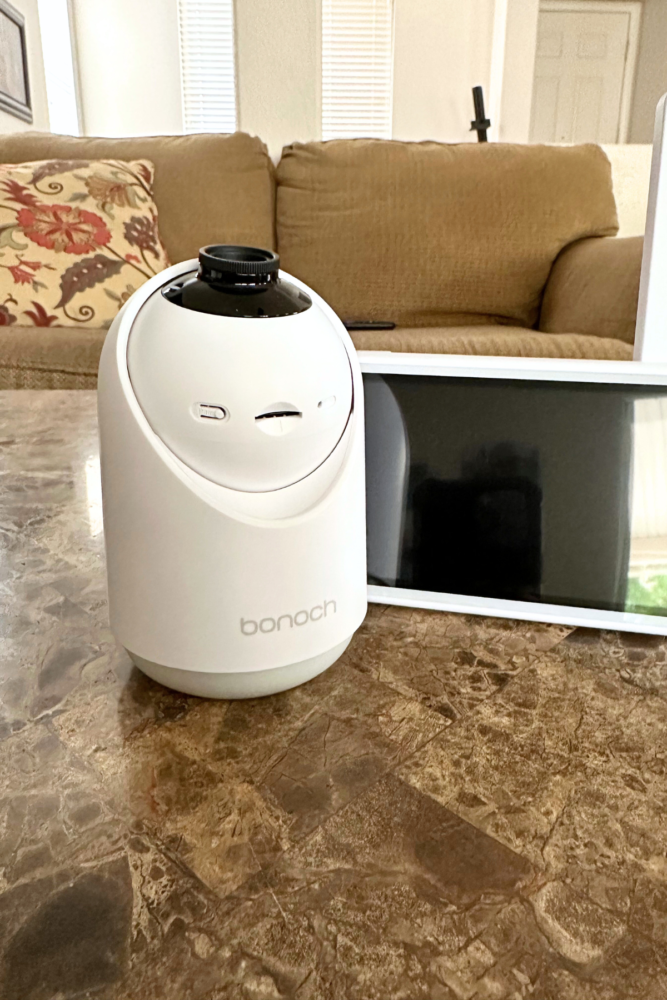 Battery Life
In this version of their baby monitor, bonoch updated their battery to 7800mAh allowing for up to 30 hours of unplugged use, when in vox mode. We still recommend plugging it in overnight, but in our personal use we found we could easily get over 30 hours of usage (both in and out of vox mode).
Security: Bonoch Long Range Baby Monitor Hacking
Unlike WiFi monitors, non-WiFi baby monitors are a more difficult to hack, and this long range monitor falls into that category. It uses an encrypted radio signal, so risks of hacking and security breach are minimal: no app, WiFi, or third party server used. It's impossible for someone to hack into the bonoch unless they were within signal range and could decrypt the secured signal.
Health and Safety: Bonoch Long Range Baby Monitor
The bonoch cameras connect to the parent unit through a wireless 900 Mhz frequency, meaning it emits an electromagnetic field (EMF) when in use. We recommend that you read our article on electromagnetic field if you want to understand what it means in terms of health and safety for your baby.
Bonoch Long Range Baby Monitor: What's In The Box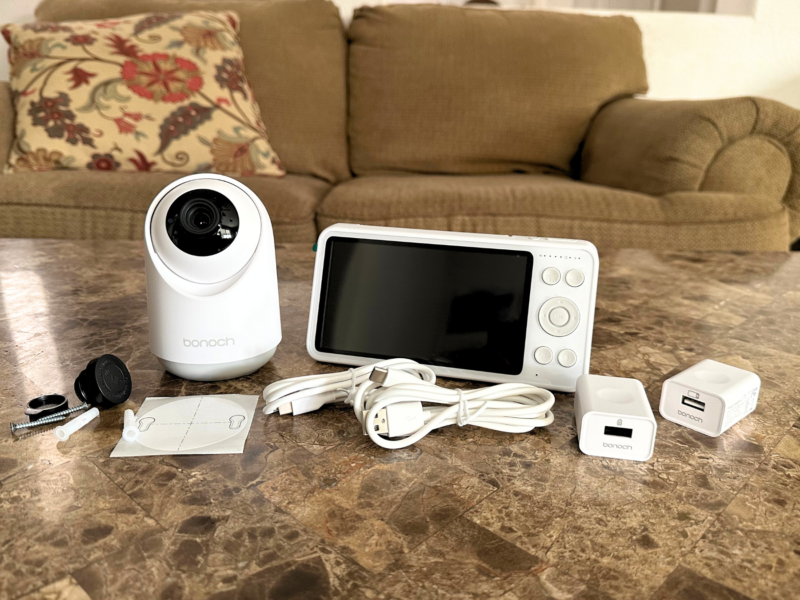 Wondering what's in the bonoch box? Here's everything that will be included in the bonoch Long Range Baby Monitor package:
1 x Parent monitor unit
1 x Baby camera units
2 x USB C cables
2 x USB C chargers
2 x Screw sets
1 x Wide-Angle lens
1 x Positioning card (for assistance when mounting on the wall)
1 x User manual
Bonoch Long Range Baby Monitor User Manual
You can view the bonoch Long Range Baby Monitor user manual here.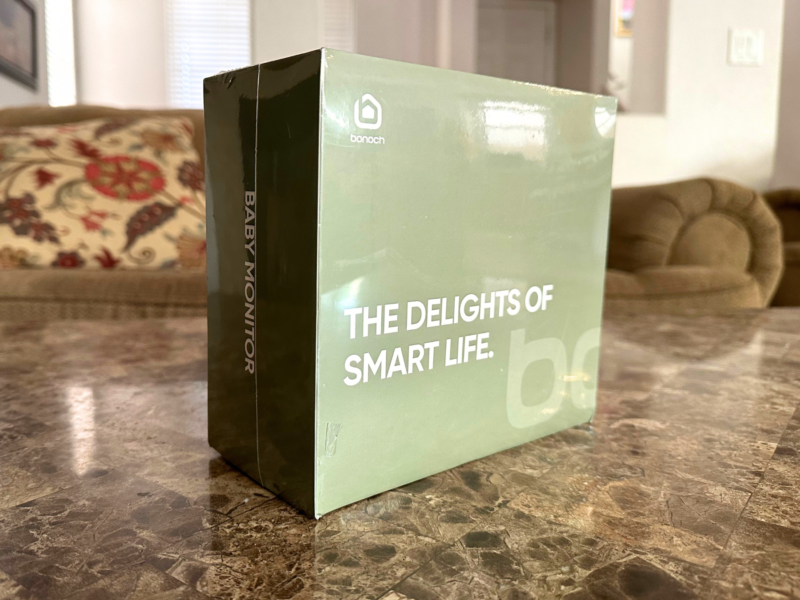 Bonoch Long Range Baby Monitor: Most Frequently Asked Questions
Question: Can I see more than one camera at a time in split-screen?
Answer: Yes. The bonoch Long Range Baby Monitor has a split-screen mode allowing you to view more than one camera at a time.
Question: How do you change the viewing camera when using multiple cameras with the bonoch Long Range Baby Monitor?
Answer: Press the OK button on your parent monitor to quickly cycle through each paired camera.
Question: Can I hear the audio from all the cameras at the same time?
Answer: Yes. You can hear the audio from more than one camera at a time. You can also configure each camera separately.
Question: Do I need to install an app with the bonoch Long Range Baby Monitor?
Answer: No. The bonoch Long Range Baby Monitor is not a WiFi baby monitor, so you will not need to install an app on your smart device. Instead the product includes a parent unit to see and hear your baby. Have a look at our review of the best WiFi baby monitors if you want to be able to pair it with your iPhone or Android phone.
Question: Can it be voice-activated?
Answer: Yes. The bonoch Long Range Baby Monitor has a VOX mode where you can configure the level of sound you want to activate the monitor screen while keeping the audio on.
Question: Can I speak to only one camera at a time?
Answer: Yes. When you use the two-way communication feature, your voice only goes to the camera that is currently selected.
Question: Can the bonoch Long Range Baby Monitor cameras be purchased separately?
Answer: Yes. You can use up to four cameras in total with your parent monitor. You can purchase the additional add-on cameras here.
Question: Can I pair one camera with two receivers?
Answer: No. You can pair up to four cameras with one receiver, but not the other way around.
Question: What is the bonoch Long Range Baby Monitor warranty?
Answer: The bonoch Long Range Baby Monitor comes with a standard one year warranty. We recommend you contact them if you experience any issue with your model after purchase.
Question: How can I contact bonoch's customer service?
Answer: You can email their support team from anywhere in the world at support@bonoch.com or just visit their website. Their email support center should get back to you within 24 hours.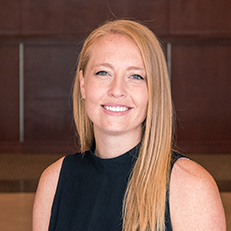 Megan is a wife and mother of three, as well as an experienced foster mother. She loves building and testing new products, and helping identify what works best for readers and clients. She has her degree in Computer Software Engineering and has been a Product Lead with over 8 years of experience designing, building, testing, and selling products to companies ranging from sole proprietors to the largest retailers in America!