The CuboAi Plus baby monitor is the newest release from CuboAi and it includes additional alerts, lullabies, and feature improvements from the initial version. In addition, the CuboAi Plus includes the ability to track additional breathing movements with their contact-free Sleep Sensor Pad.

CuboAi was born out of a crowdfunding campaign and was co-developed in 2019 by Joanna Lin after she found her baby's face accidentally covered. The CuboAi Plus is a monitoring device that uses A.I. to warn parents of dangerous situations, like your child's face being covered, and much more, and all with a beautiful design!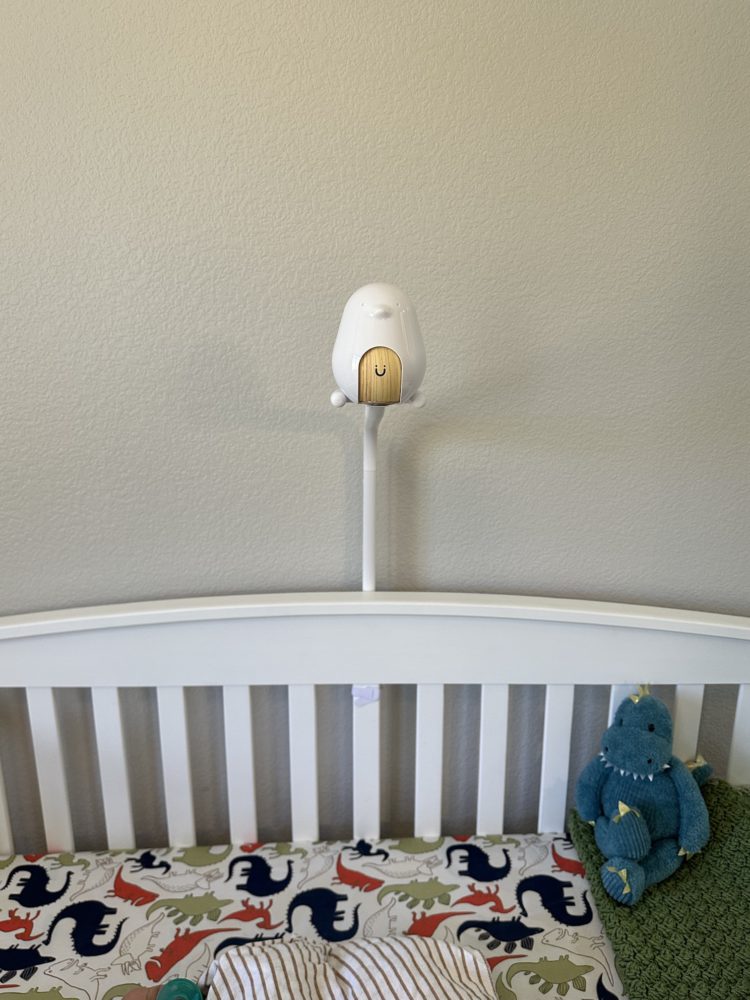 The bird-like design also offers excellent picture and sound quality, and the app provides a clean, easy-to-navigate interface. Each provided piece of equipment feels well-made and not easy to break, and the installation is simple.

The CuboAi Plus comes in two different versions, we tested the first option:
1. The $299 version includes a three-stand set with options for attaching the camera to a floor base, the crib itself, or a mobile stand.
2. The $199 version includes a wall-mount that allows you to position the camera over your baby's crib.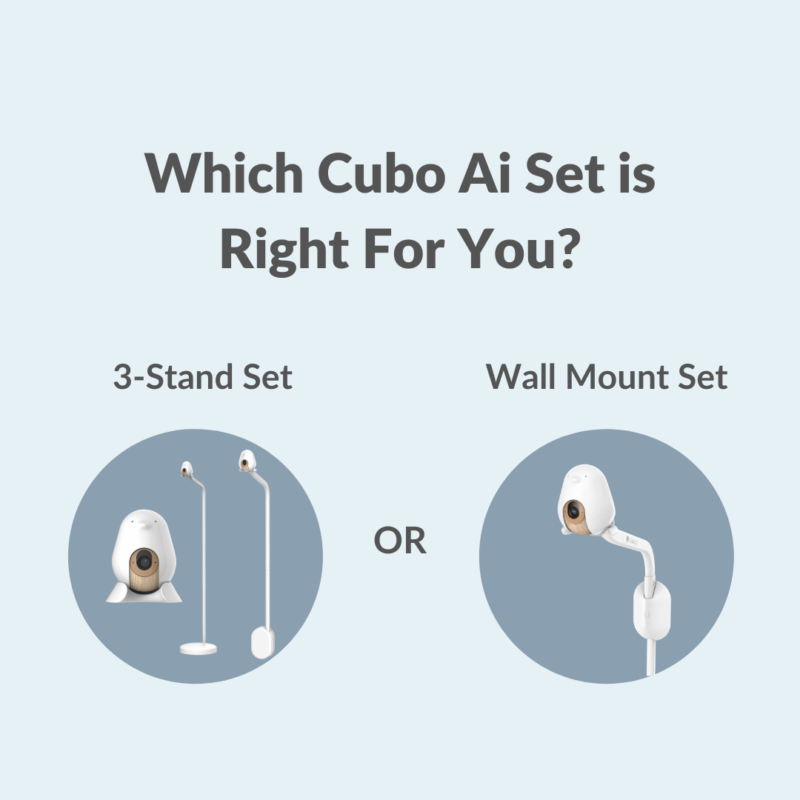 Also, both versions are HSA and FSA eligible!

Purchasing the CuboAi Plus includes a free one-year premium subscription to the CuboAi app. After that, the subscription costs $7.99 a month or $79.99 a year. The subscription includes 30 days of sleep tracking analysis (compared to 10 days), and the ability to download alert videos (instead of just viewing them).

That said, the CuboAi Plus is up against several very serious competitors in the high-end smart baby monitor market, like the Nanit Pro and Miku Pro, as well as many non-WiFi baby monitors like the Eufy SpaceView Pro and Infant Optics DXR-8 Pro.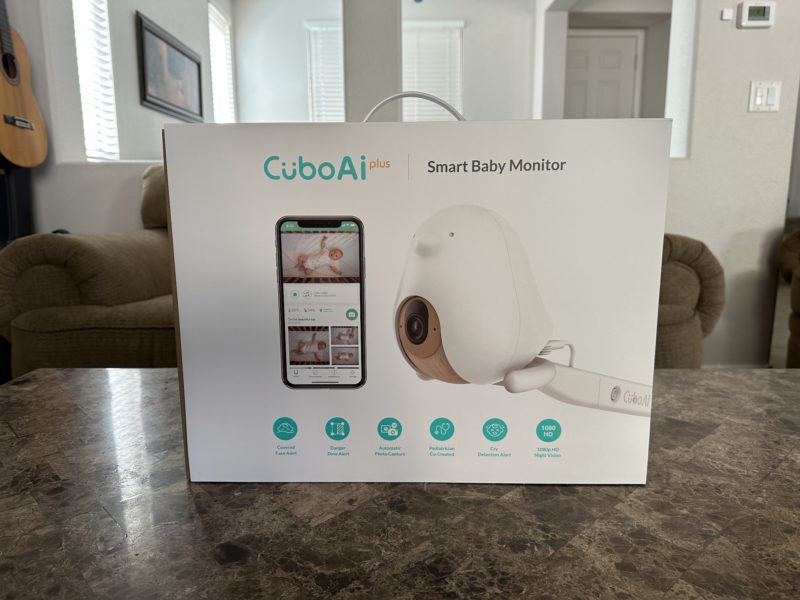 Our Rating: 8.5 / 10
Summary
We like:
Excellent picture quality, even in Night Vision!
The app is easy to navigate.
Alerts you if your child's face is covered.
Multiple stand and mount options.
Room temperature, humidity sensor, soothing light, and more.
We don't like:
No remote pan and tilt options.
White noise turns off the cry detection.
The temperature/humidity dongle is small and could easily be lost while traveling.
Where to buy: check price on Amazon
Alternatives:
The Nanit Pro if you want the best WiFi video baby monitor with high-resolution video quality and personalized smart insights to help improve your baby's sleep (check price).
The Eufy SpaceView Pro is one of the best Plug & Play monitors on our list. It comes with a dedicated parent monitor, with high-resolution video quality, and the prettiest design (check price).
The Lollipop camera if you want a budget-friendly WiFi monitor with great video quality (check price).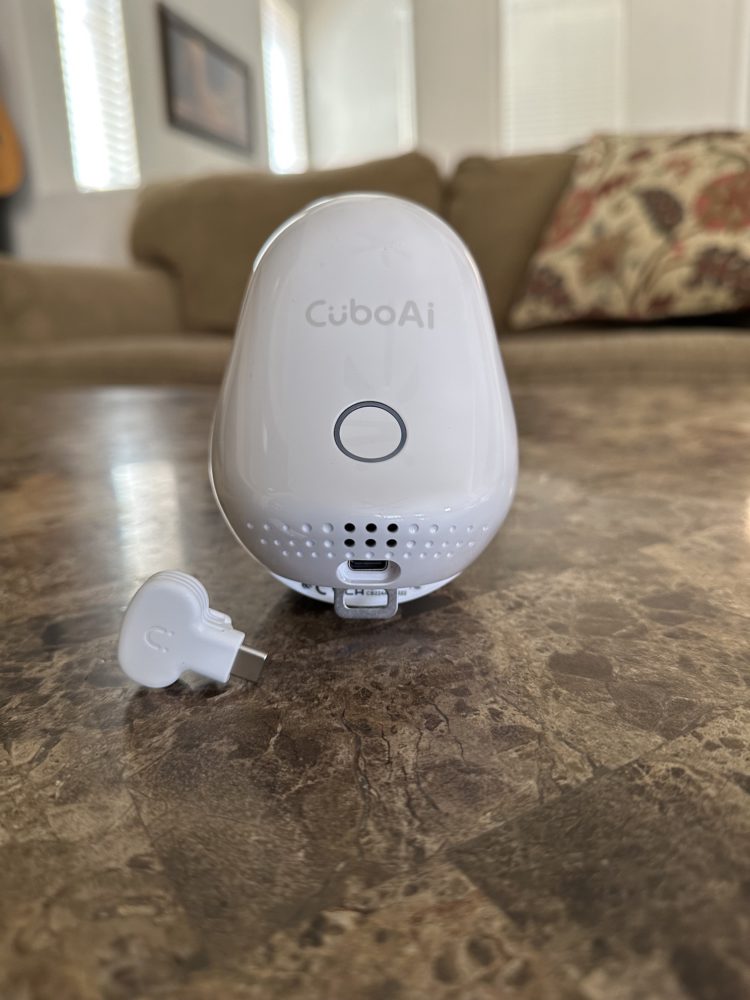 P.S. We received a review unit of this product from its manufacturer. We are, however, not paid or compensated for our review. To remain impartial in our tests, we use objective ranking factors and put each product in the hands of real parents for a few months before we publish our review. Read how we test to learn more.
Everything that we review is independently selected by our team. We only recommend products that we use ourselves with our kids. To support our website, we may receive a small commission if you buy something through our links. These commissions come at no extra costs for you. Read our earnings disclaimer to learn more.
Overview: CuboAi Plus Baby Monitor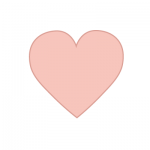 Health & Safety
9/10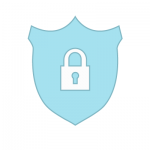 Privacy
8/10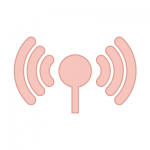 Range
10/10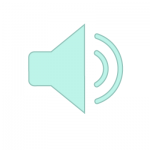 Audio Quality
9/10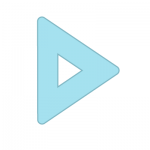 Video Quality
10/10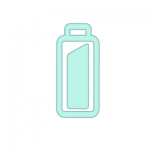 Battery
10/10
Features: CuboAi Plus Baby Monitor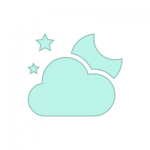 Infrared Night Vision
YES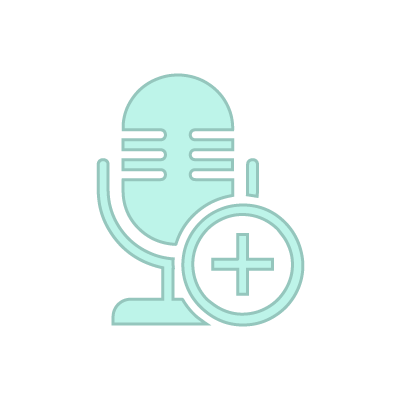 VOX
YES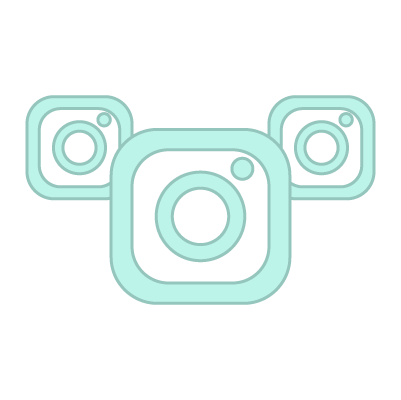 Multiple Camera
YES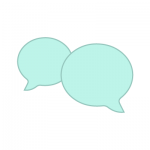 Two-Way Talk
YES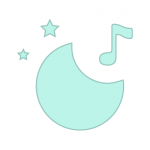 Play Lullabies
YES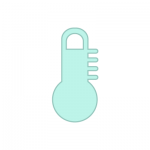 Room Temperature
YES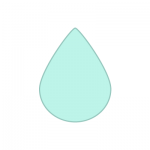 Humidity
YES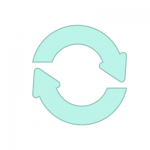 Remote Pan and Tilt
NO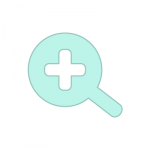 Remote Zoom
YES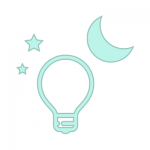 Nightlight
YES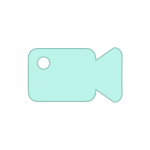 Video Recording
YES
Our Hands-on Review of the CuboAi Plus Baby Monitor
CuboAi Plus was created in collaboration with pediatricians, and comes as a beautiful bird design, allowing it to fit in with any baby nursery. While unpacking the Cubo Ai Plus, one realizes that even the packaging is well thought out.

The CuboAi Plus has one of the best video sensors on the market (more details in the next section). It comes with a variety of mount options, including an ingenious floor stand. The app experience is clean and easy to use. And, more importantly, for a smart WiFi monitor, it offers extra features to help make sure that your baby is safe and sound.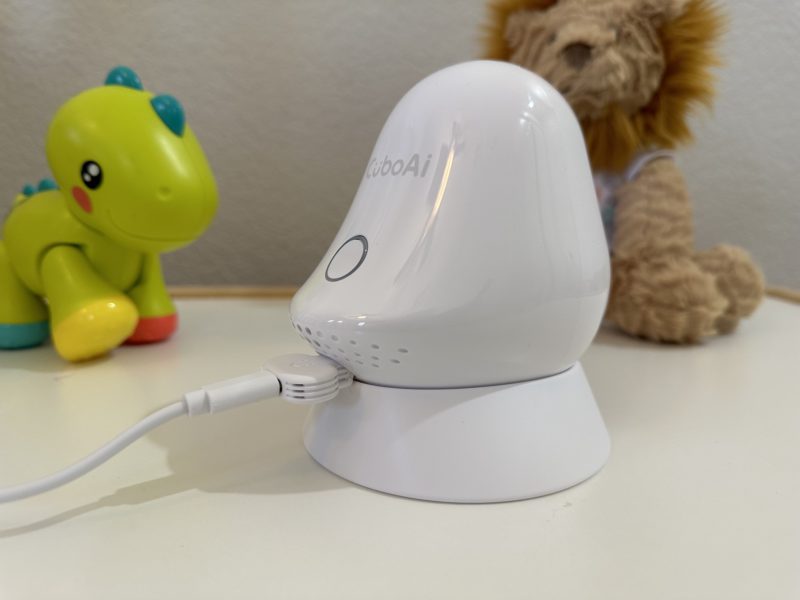 The first such feature is their variety of alerts, including a covered face alert. The camera uses AI technology to track your baby's face, alerting you if their face gets covered and if there are any risks.

A second popular alert is the danger zone alert, allowing you to outline an area that you deem unsafe, so CuboAi Plus will immediately alert you if your baby tries to enter that area. Many parents find this especially useful once your baby starts walking and you can use the camera to be alerted if your baby tries to enter an unsafe area like the kitchen.

To provide additional peace of mind, CuboAi Plus also offers roll-over alerts, cry detection alerts, cough detection alerts, camera disconnected alerts, and with their Sleep Sensor Pad breathing motion detection alerts. Any of these alerts can be configured and even turned off within the app.

Also, it's worth noting the alert sound notification on your phone is a gentle bird chipping sound that's unique to CuboAi, another fun design we appreciate.

Depending on the physical set-up of your CuboAi Plus, certain alerts may be more helpful. Currently, there are four different ways you can set up or mount the CuboAi Plus: wall mount, floor stand, crib mount, or with their mobile stand on a table or shelf.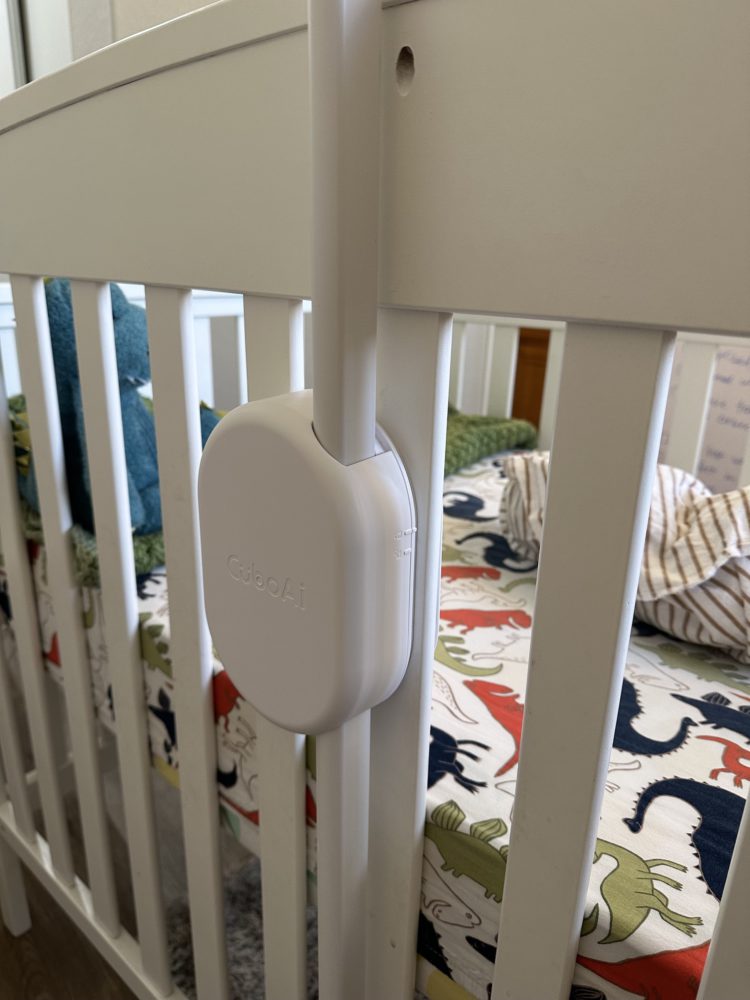 The wall-mount is a favorite among parents, but the floor stand is innovative and interesting to us. It uses a water-filled balloon as a stabilizer and attaches to the crib itself, making it relatively small and easy to fit under a crib but also stable and safe.

The crib mount is also an excellent option, and can be used to lift the camera even higher and out of reach from your child. Different mounting options use the different cable lengths provided. Keep in mind when setting up your baby monitor to put it at a safe distance, click here to read more about the best place for your baby monitor.

The Cubo Ai mobile stand is helpful for travel, but a little tricky when trying to obtain the best camera angle. For example, we found the best set-up to be a "birds-eye" view (no pun intended), allowing you to look down at your child from above.

The set-up was relatively easy and the instructions were very basic, although the crib mount was a little tricky. That said, everything isn't perfect…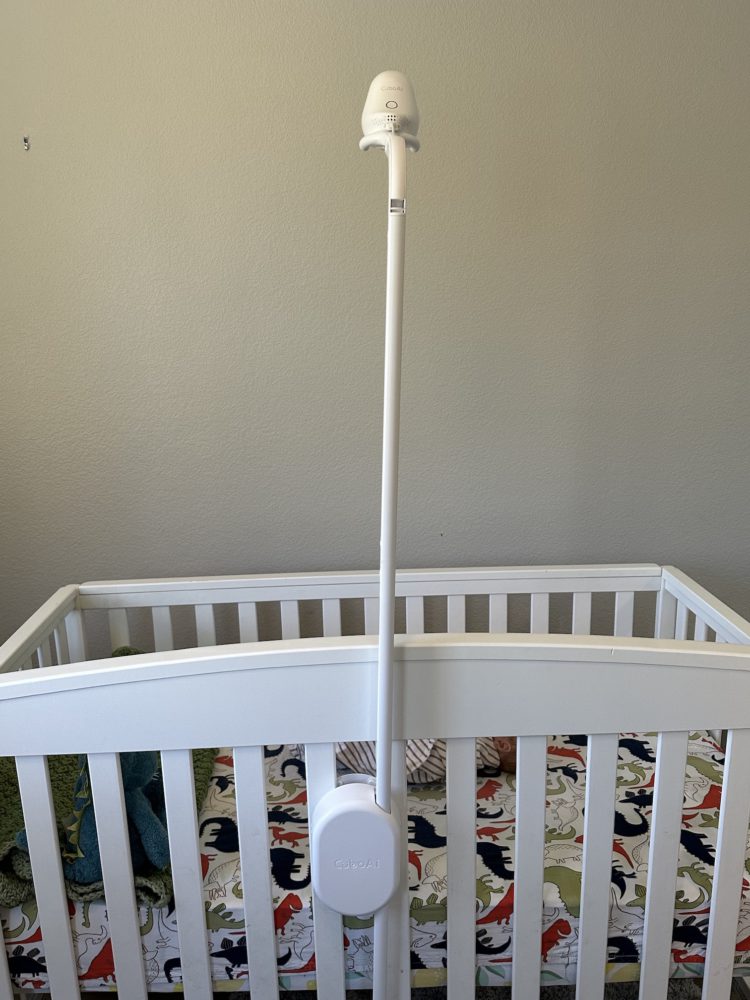 The CuboAi Plus doesn't have the option to pan or tilt remotely, for example. Pretty much every other model on our list of the best baby monitors have that option, but with the CuboAi Plus you have to manually move it up and down, and there is no option to move it side to side.

My second critique of the CuboAi Plus has to do with the new white noise feature. Although we are grateful for the new feature, we noticed that the cry detection feature becomes deactivated while playing white noise through the camera.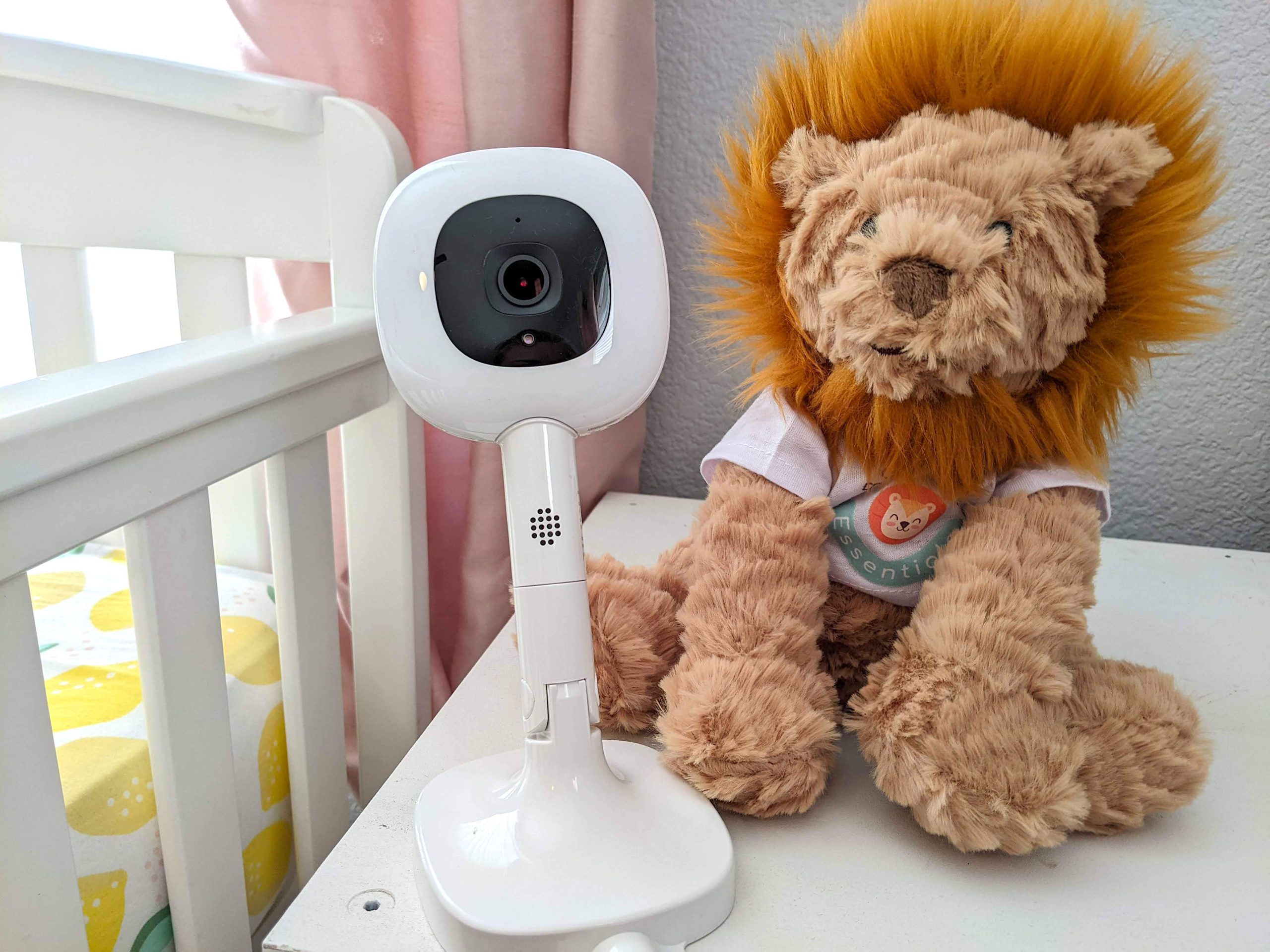 After testing many of the most popular baby monitors on the market today, we've classified them into three categories:
Plug&Play baby monitors, that just work out of the box with a dedicated parent unit and alert you if your baby is awake.
Basic WiFi baby monitors that are relatively affordable and replicate what the Plug&Play monitors offer.
Smart WiFi baby monitors that give you insights and information to help improve your baby's sleep quality.
The CuboAi falls into the third category. It's certainly priced similarly to other high-end baby monitors (check price). But its app isn't quite as smart as the Nanit Pro.

CuboAi Plus' app provides specific alerts with video recordings of these key moments, but additional sleep analytics are not tied to video footage, meaning you may need to scroll through videos to find footage of what you are looking for.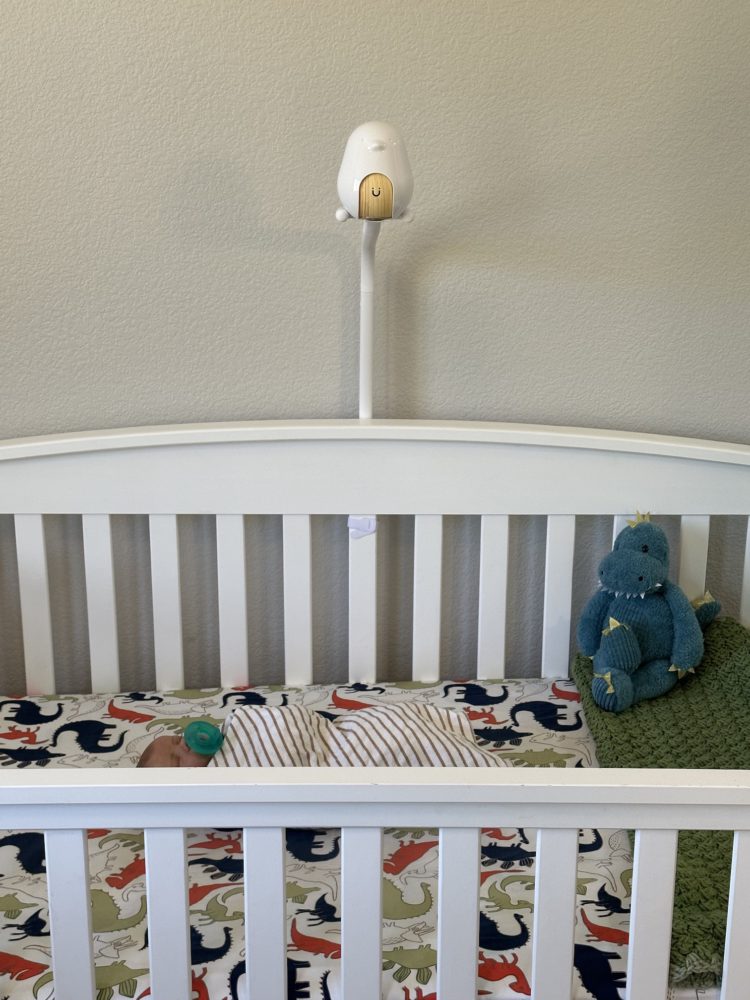 CuboAi Plus Sleep Sensor Pad & Smart Temp
In addition to CuboAi releasing the updated Plus version of their baby monitor camera, they also released the contact-free Sleep Sensor Pad, to detect breathing motion, and the Smart Temp, a thermal sensor to monitor the baby's temperature.
Note: Both the Sleep Sensor Pad and CuboAi Smart Temp are only compatible with CuboAi Plus, and are not compatible with the original, discontinued CuboAi.
The Sleep Sensor Pad is about 10 x 10 inches square and half an inch thick. It requires two double AA batteries and goes under your baby's mattress and monitors your baby's breathing motions, alerting you when those micro-movements stop via the app using a BLE (Bluetooth Low Energy).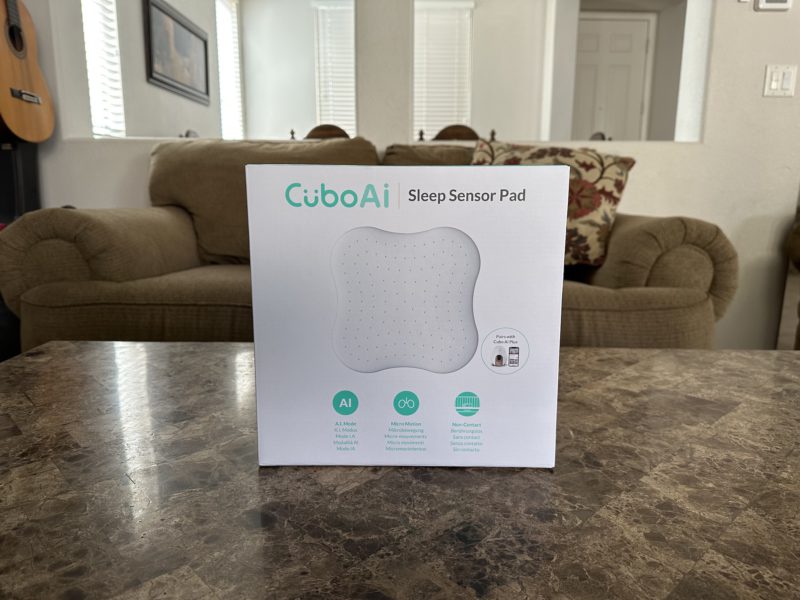 We found the batteries need to be replaced about every 10 days, which is not the most convenient. But if you are looking for additional peace of mind, the sleeping pad may be just what you want.

Unlike the Sleeping Pad, the Smart Temp is not contact-free. It is a medical-grade thermal sensor that sticks to your baby's skin with included tape. It monitors your baby's temperature in real-time and alerts you via the app when their temperature falls out of the normal range.

The Smart Temp must be within 5 meters of the CuboAi Plus camera, and communicates to it via BLE as well, using approximately 1/160,000 of the electromagnetic waves emitted by a mobile phone. It is rechargeable, and takes about 2.5 hours to recharge.
Audio and Video Quality
The CuboAi Plus has one of the best video sensors on the market at the moment. And it shows. The picture quality is sharp and allows you to see details, even in night mode. The CuboAi Plus night vision is one of the best we've tested!

CuboAi Plus comes with a 1080p wide-angle lens produced by Sony and provides 135-degree viewing. And the camera even managed all this without the red light that other cameras have when in night mode.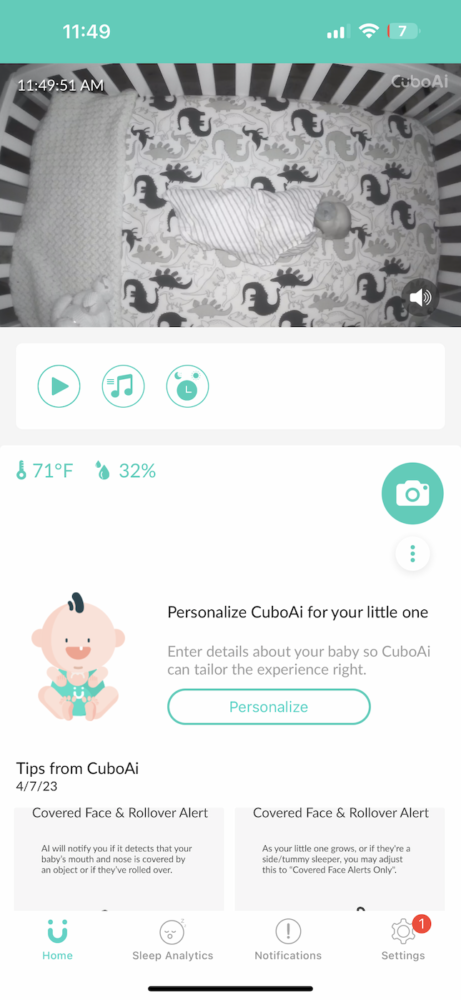 As long as your WiFi connection is reliable, you'll get a smooth video streaming experience. We had some difficulty during initial set-up and needed to move a little closer to our router until we completed the initial set-up.

Also, because the Cubo Ai Plus streams over the Internet, it has an unlimited range and you can access the video feed from anywhere, even if you're not home. You can also share it with up to eight other family members if you want with different viewing options.

You can zoom in easily with your fingers on your phone, as with most of the other WiFi baby monitors in our tests. But as stated previously, the CuboAi camera doesn't remotely pan or tilt, unlike most of the other baby monitors in our tests.

The camera itself can manually be moved up or down, but not side to side. It does however, provide a covering that can be pulled down to cover the camera when you want a little privacy (the wooden grain smile you see in the photo below).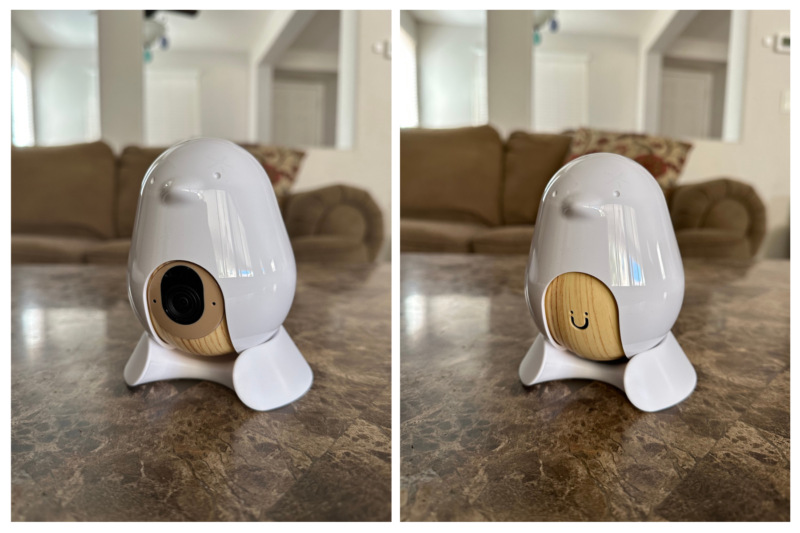 The audio is also excellent and provides clear sound with no background noise or interference. The audio does have a split-second delay, as we see with most WiFi baby monitors.

The two-way talk feature is clear and works excellent when wanting to communicate with your child. Additionally the music and white noise feature provides a variety to choose from including melodies and nature sounds, as well as a 30 or 60 minute timer. However, you can't download additional lullabies or sounds like you can with some other monitors.
CuboAi Plus Camera Installation
Installing the baby monitor is very easy. The CuboAi Plus that we tested included a floor stand, a crib attachment, and a mobile stand for a shelf. We found the floor stand and the crib attachment to provide the best viewing angles.

The camera itself needs to be pointing directly at the center of the crib, so be careful when deciding where to place it. Especially since the orientation of the camera can't be changed from landscape to portrait mode.

The power cable is safely hidden inside the floor stand and the crib attachment base, preventing any undesired cables from being seen or grabbed by little fingers.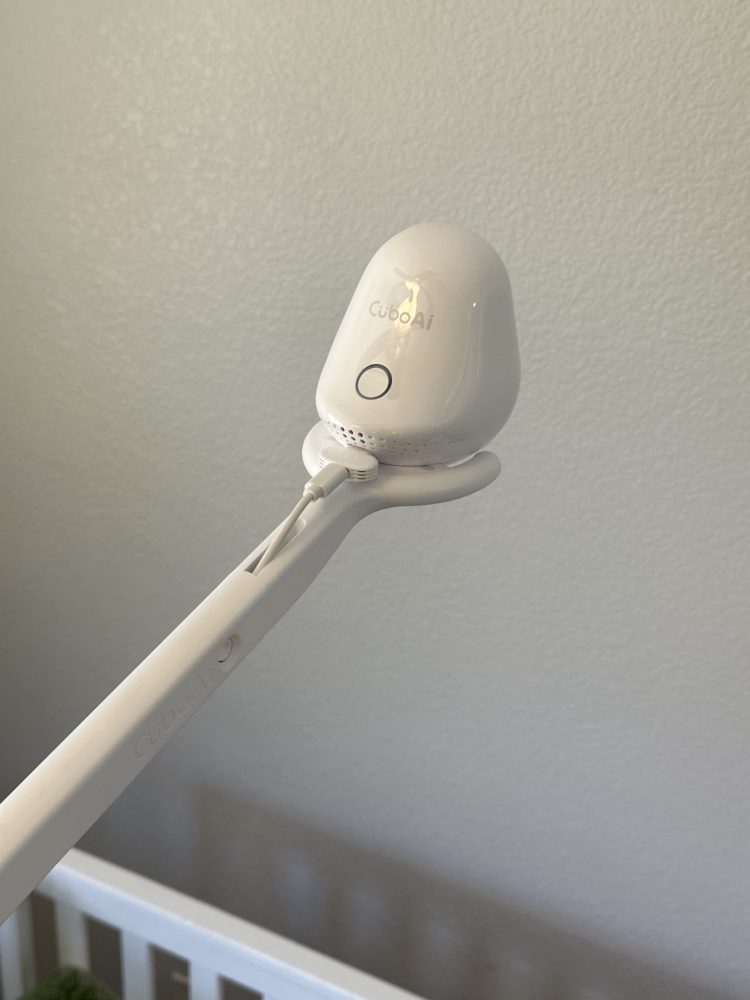 Once the floor stand, crib attachment, or wall mount is fixed to your wall, you clip the camera unit on and you're all set. You can also easily detach the camera and use the mobile stand for traveling.

Once set-up the CuboAi Plus has no visible red light for when the camera is on that might keep your child awake. The power button on the back is hidden and can be used to put the camera in sleep mode and activate the night-light. The button also serves as a status indicator and glows different colors while you are setting it up:
Solid white: initial start up
Solid green: everything is working except the camera is not streaming
Solid blue: camera is streaming
Solid red: WiFi connection is lost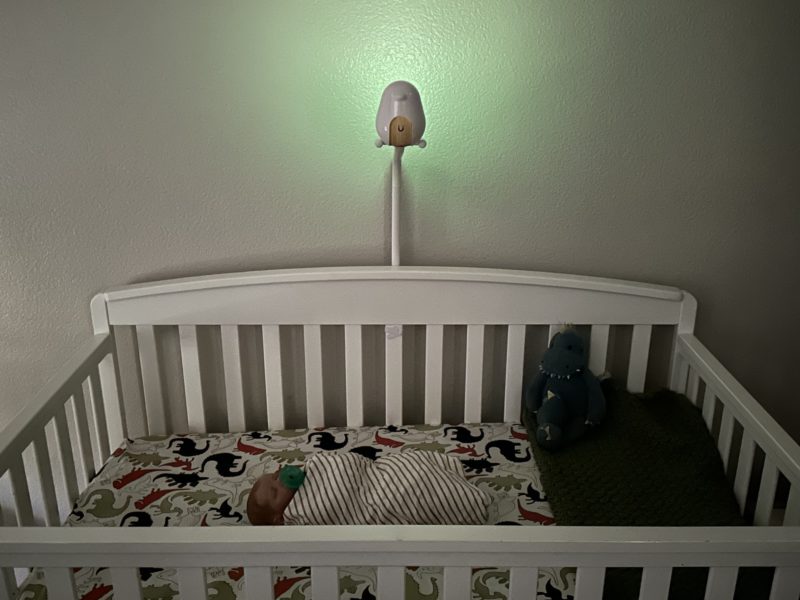 The CuboAi Plus Mobile App, the Parent Unit
The CuboAi Plus app is as clean and pretty as its camera. Everything is intuitive and beautiful. You can download the CuboAi Plus app for Android or iOS, register your account, complete set-up, personalize and configure your settings.

During set-up, the app uses WiFi to connect the camera to your smartphone. Although it was straightforward to download the app and follow the instructions to connect the monitor to the WiFi, I struggled with connectivity. Altogether, installation and set-up took about twenty minutes.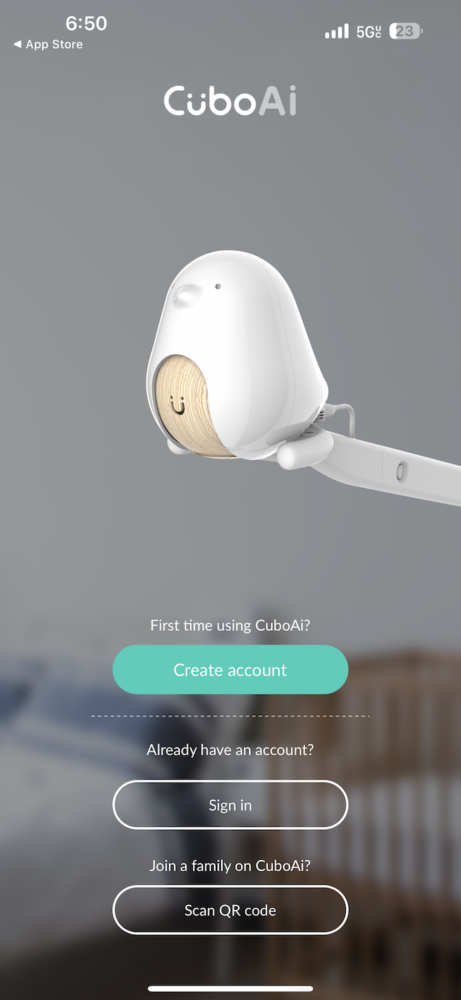 There are four tabs at the bottom of the CuboAi Plus app to help you navigate from the live view of your baby, sleep analytics, notifications, and settings. The live feed shows up in full screen and looks great thanks to the HD camera.

In the middle and to the left, just under the image, you can see the room temperature and humidity. You can also take a photo, record a video, turn on music, or use the two-way talk feature to speak to your baby with the dedicated buttons under the video.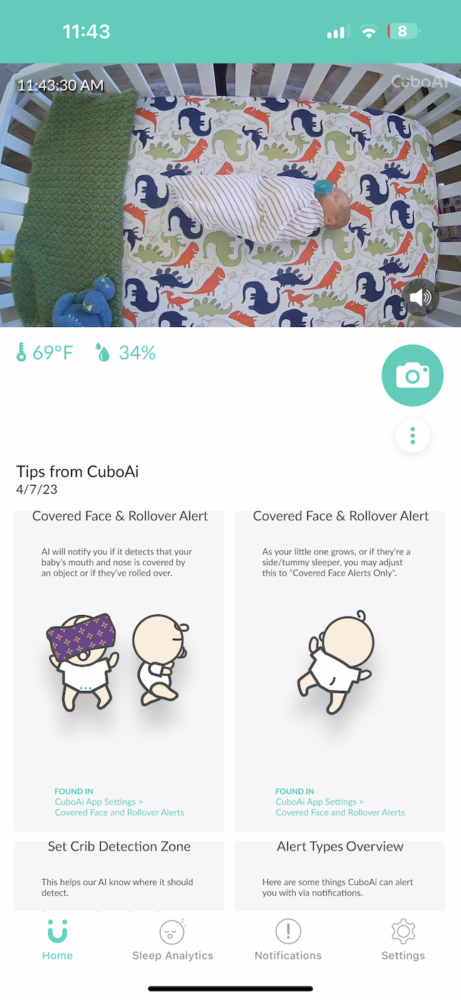 The CuboAi Plus has voice activation or VOX mode, meaning that it works even if your screen is off. The app will run in the background and notify you when needed. You can also have your screen off and just keep the audio to hear your baby, a massive advantage as continuous live stream tends to empty a phone battery quickly.

The Alerts tab is where you'll find a chronological list of everything that the camera tracked while your baby was in bed. The app will tell you if your baby's face was covered and when they were crying.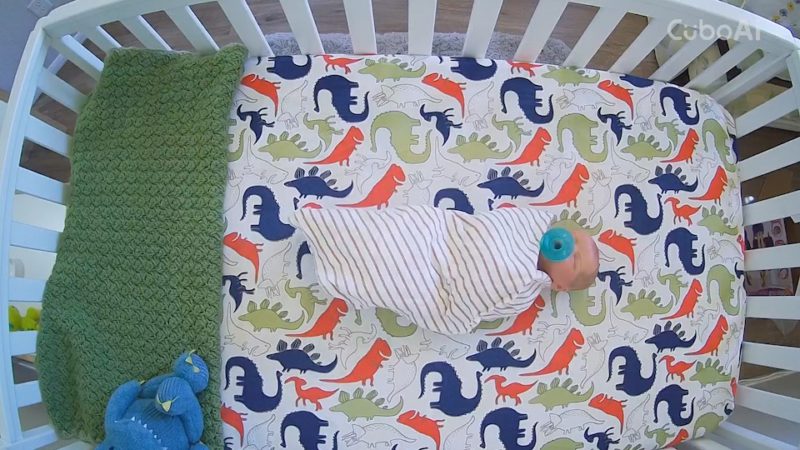 Finally, there is a Settings tab where you can configure the app. When you set up the camera for the first time, you'll set the "Crib Detection Zone", which we highly recommend in order to get higher quality alerts. You also have the ability to configure sensitivity settings, for example you can set the "Cry Detection Alert" to be less sensitive, allowing you to adjust it from lower to higher.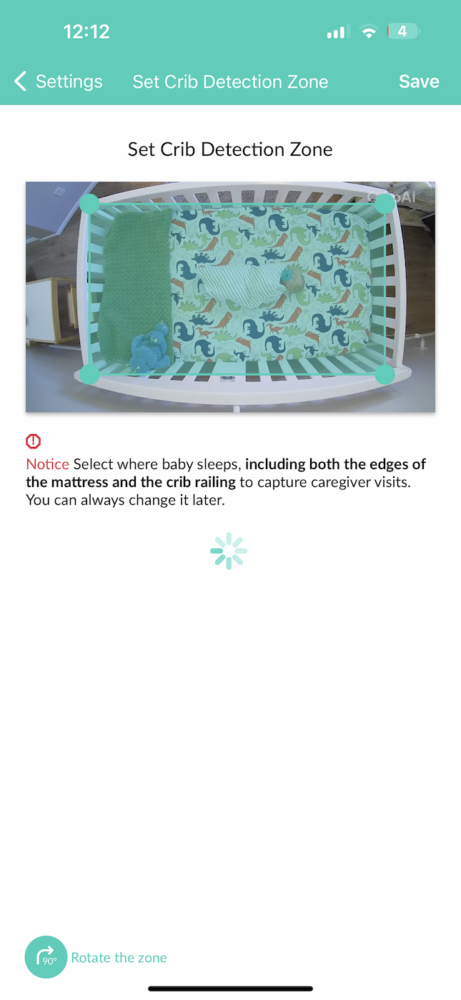 Security: CuboAi Plus Hacking
Because the CuboAi Plus camera is using your WiFi connection to stream the audio and video, it's potentially more prone to hacking than radio monitors. Unlike an encrypted radio signal, such as FHSS or DECT, WiFi baby monitors do not require you to be in physical proximity of the camera to see what's happening.

That means that if a hacker manages to breach your router security, they could tap into your baby monitor. You should read this article on baby monitor hacking to make sure that you understand the risk and learn how to appropriately protect yourself.

That said, CuboAi went the extra mile to ensure that safety and security were improved with their baby monitors. All data and communications are encrypted and unidentifiable, using a 256-bit symmetric-key encryption that is only accessible via your authenticated device.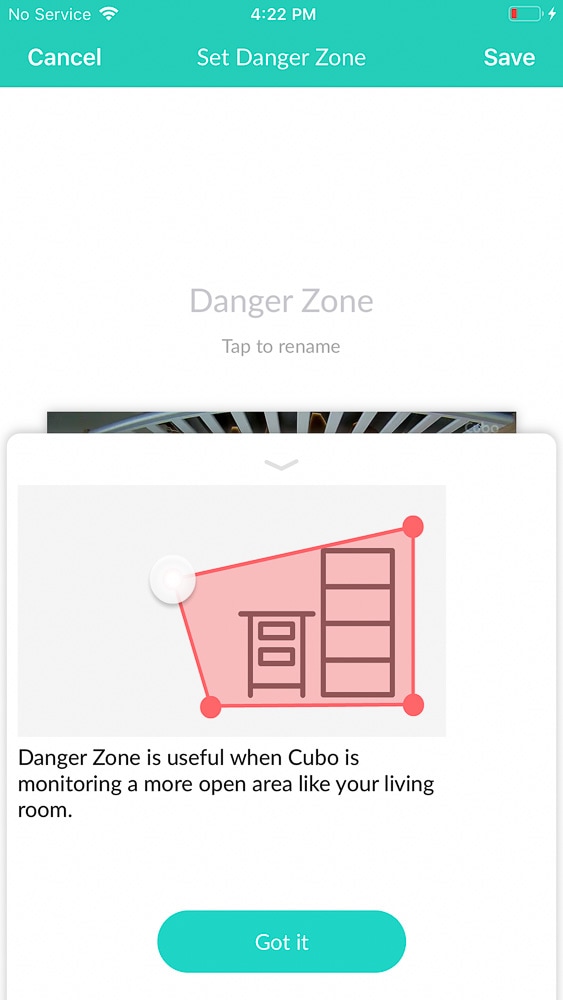 CuboAi Plus Health and Safety
Because the CuboAi Plus baby monitor uses your existing WiFi network to stream its audio and video signals, it reduces the electromagnetic exposure to your baby. Read our article on electromagnetic field if you want to understand what it means in terms of health and safety for your baby.

CuboAi is FCC Certified, meaning that its electromagnetic interference is kept under limits approved by the Federal Communications Commission.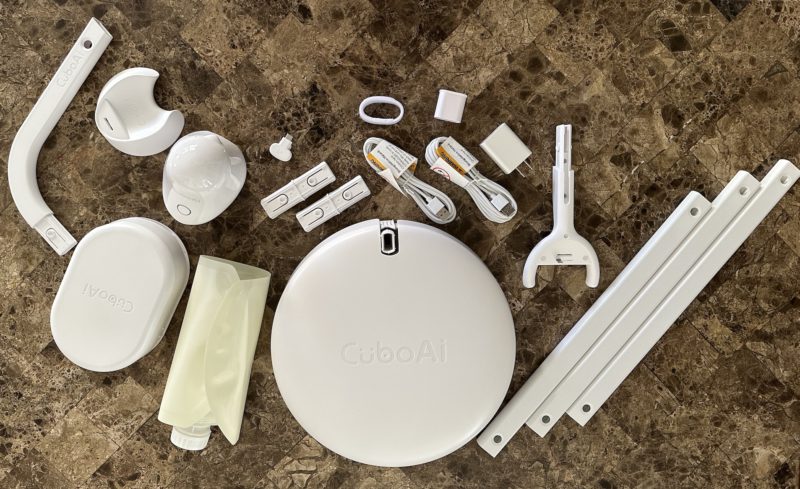 CuboAi Plus camera: What's in the box
Wondering what's in the box? Here's everything that will be included in the CuboAi Plus package:
1 x Baby monitor unit (the camera)
1 x Floor base (including water bag)
1 x Crib attachment
1 x Mobile stand (for use on a shelf or table)
1 x Temperature and humidity dongle
1 x Wall plug
1 x U-shaped camera holder
1 x L-shaped stand element with L-hook
3 x Stand element
2 x Stand connector
1 x 3 meter cable
1 x 2 meter cable
1 x Crib stabilizer
1 x Crib stand safety cap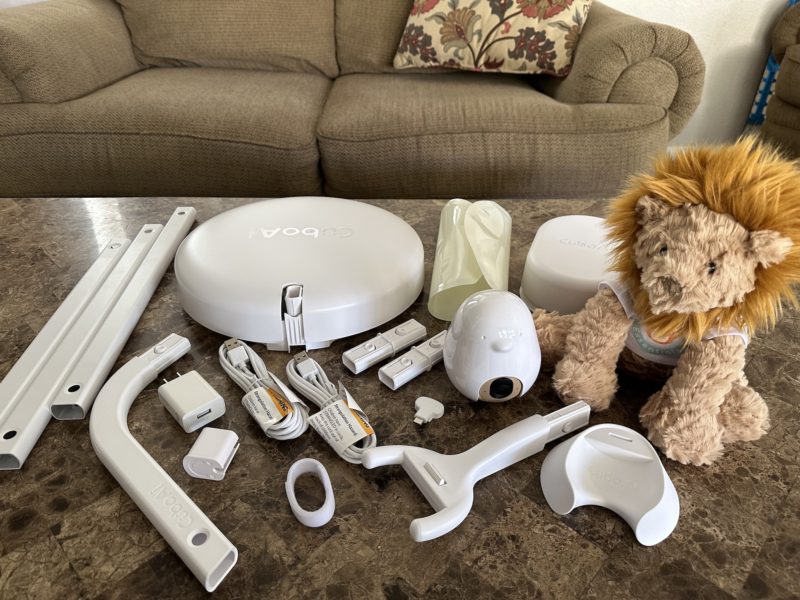 CuboAi Plus Baby Monitor iOS and Android Mobile App
You can download the CuboAi Plus mobile app on the iOS App Store and Android Play Store.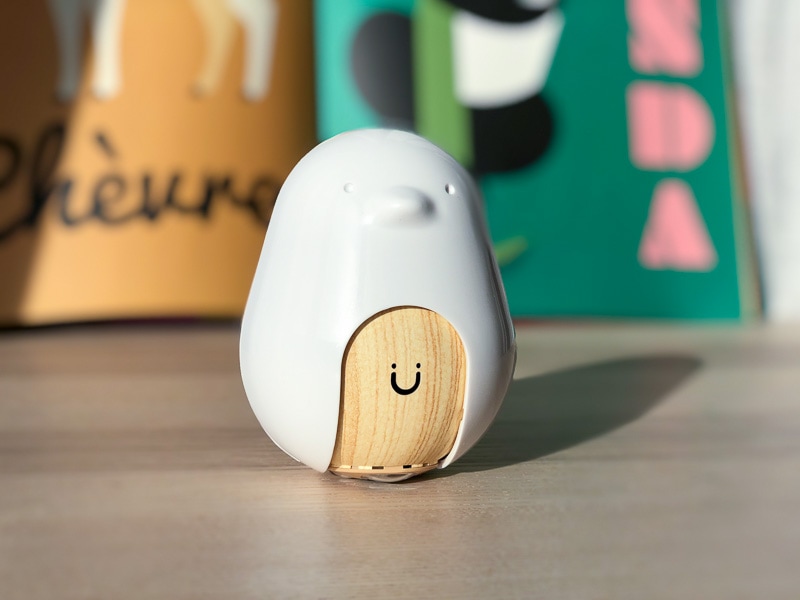 Alternative Options
The Nanit Pro if you want an excellent WiFi video baby monitor with high-resolution video quality and personalized smart insights to help improve your baby's sleep (check price).
The Eufy SpaceView Pro is one of the best Plug & Play monitors on our list. It comes with a dedicated parent monitor, a high-resolution video quality, and the prettiest design (check price).
The Lollipop camera if you want a budget-friendly WiFi monitor with great video quality (check price).
CuboAi Plus User Guide
You can visit CuboAi's site for their Quick Start Guide here.
CuboAi Plus Baby Monitor: Most Frequently Asked Questions
Is the CuboAi Plus HSA or FSA eligible?
Yes, the CuboAi Plus is eligible for reimbursement with a flexible spending account (FSA) or health savings account (HSA).
CuboAi vs Nanit: Which baby monitor is better?
CuboAi and Nanit are both smart WiFi baby monitors. CuboAi has a slightly better picture quality and a few helpful safety features, but for the same price, the Nanit Pro comes with more insights and tips to help you improve your baby's sleep quality. Overall, we think Nanit is superior at the moment.
Can I use multiple cameras with CuboAi Plus?
Yes, CuboAi Plus works with up to 5 cameras. You can quickly switch between two or more CuboAi cams to check on your baby.
Does CuboAi Plus work with Alexa or Google?
Yes, CuboAi Plus has been updated to include Smart Home integration so you can view a live feed of your baby sleeping on a Google Nest Hub or Amazon Alexa Show.
Does CuboAi Plus have an iPhone App?
Yes, and an Android app as well. See the section at the bottom of this page for the links to download either mobile app.
Can CuboAi Plus be be voice-activated?
Yes. CuboAi Plus has a VOX mode that allows you to turn off your phone screen and still hear the audio. The app will also alert you of movement and sounds through phone notifications.
Can I speak to my child through the CuboAi Plus app?
Yes. The CuboAi Plus baby monitor has a two-way talk feature allowing you to speak with your baby through the app.
Is the CuboAi Plus floor stand included in the box?
Depends. The CuboAi Plus floor stand is included in the box if you purchased the CuboAi 3-Stand Set on Amazon. The package also includes a crib mount and a mobile stand for your shelf.
What is the CuboAi Plus warranty?
The CuboAi Plus camera comes with an amazing two year warranty. We recommend you contact Cubo if you experience any issue with your model after purchase.
What is CuboAi's customer service number?
You can also contact CuboAi's support team via their email address support@getcubo.com or chat with them on their website.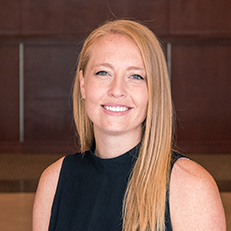 Megan is a wife and mother of three, as well as an experienced foster mother. She loves building and testing new products, and helping identify what works best for readers and clients. She has her degree in Computer Software Engineering and has been a Product Lead with over 8 years of experience designing, building, testing, and selling products to companies ranging from sole proprietors to the largest retailers in America!