Recall Update
Miku recently became aware of an issue with some of their Miku Pro baby monitor, which stopped working unexpectedly. After investigation, they traced the cause to a Nov. 15, 2022 firmware update.

Miku has stopped selling additional monitors to address the issue. If your monitor was impacted, they will replace for free. Click here to learn more.

If you are looking for a dedicated non-WiFi monitor, we recommend the Infant Optics DXR-8 Pro. If you are looking for a WiFi baby monitor we recommend the Nanit Pro.
The Miku Pro Smart Baby Monitor is a premium monitor that, like its predecessor the original Miku smart baby monitor, addresses a lot of the concerns we have with other monitors on the market in terms of safety and privacy.
There is a lot to love with both Miku monitors, including the fact that you can keep an eye on your baby's breathing patterns without having to place additional electronics on their body.
In addition, the Miku monitors are the only WiFi baby monitors that we tested that are able to process data locally. This means that your baby's information doesn't have to be streamed over the Internet to a server before getting back to your phone. Greatly improving both privacy and speed.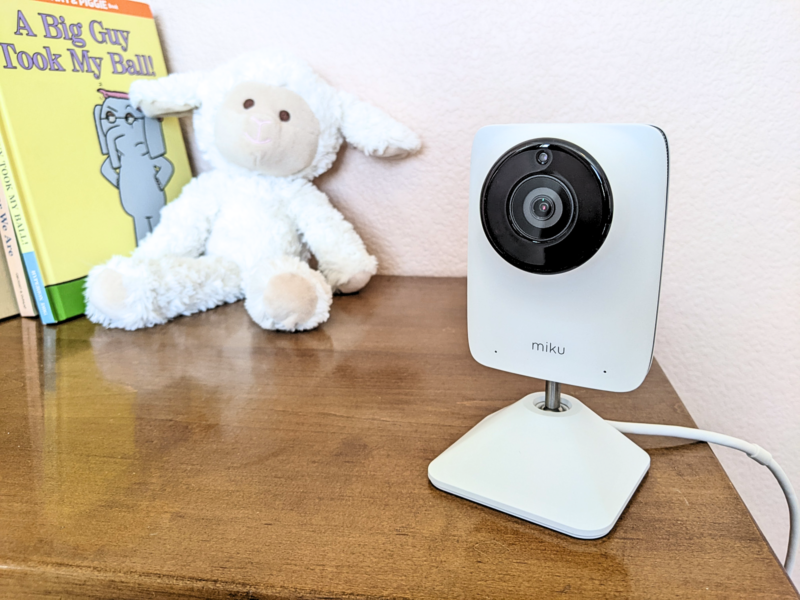 The Miku Pro monitor expands upon its predecessors abilities with higher quality audio, better range and an improved battery life.
By tracking your baby's sleep quality, together with data on their environment, such as room temperature and humidity, the Miku Pro monitor can help you understand your baby's sleeping patterns to create an ideal sleep environment.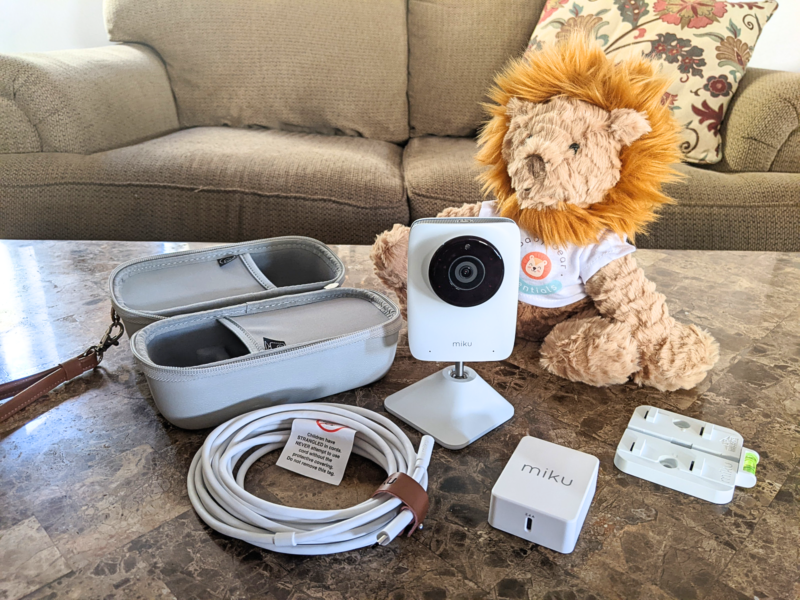 The Miku Pro takes baby monitoring to a whole new level with its sleek design and intelligent features. With its intuitive user interface, you can easily keep an eye on your baby at all times – even when you're not in the same room! It just works out of the box without too many extra wires or sensors.

Miku requires WiFi connectivity to send you alerts, notifications, and other important messages; however, Miku's core functions process locally and will continue to collect data for a short time. That data will be accessible when WiFi connection is re-established (read more from Miku).
After reading the story behind Miku's founder's decision to design a smart baby monitor, I got really excited! He worked as an engineer for the Department of Defense, developing sensors and camera equipment, and decided to create a baby monitor after having a baby.
But the Miku Pro monitor is against serious competition from the Nanit Pro, the Owlet Smart Sock + Cam and the Lollipop camera. They are all smart WiFi monitors that can help you improve your baby's sleep quality. Continue reading to see if the Miku Pro is the best for you.
Our Rating: 9.6 / 10
Summary
We like:
Contact-free live breathing.
High-quality dual Ole Wolff speakers for the audio.
Processes data locally, not over the internet, which makes it much faster and more private.
Eligible for HSA and FSA account.
We don't like:
It's the most expensive model in our tests.
Monthly subscription fees.
False alarms from breathing monitoring.
Why buy it:
Excellent sound quality.
Clean aesthetic.
High security.
Alternatives:
The Nanit Pro Smart Camera if you want the best WiFi video baby monitor with high-resolution video quality and personalized smart insights to help improve your baby sleep (check price).
The Cubo AI is another excellent smart baby monitor that can help make sure that your baby is safe without the need for extra tracking devices (check price).
The Lollipop camera if you want a budget-friendly WiFi monitor with great video quality. It's one of our favorite monitor of the year as well (check price).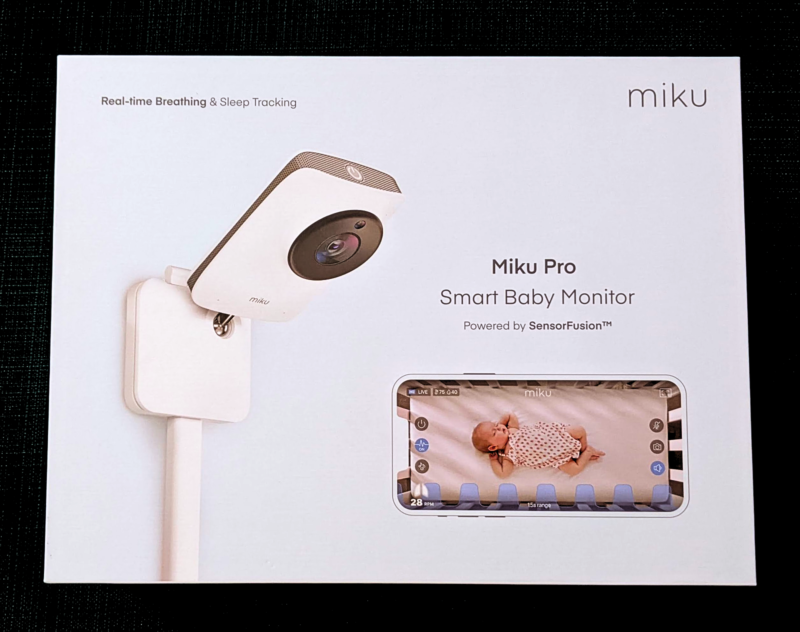 P.S. We received a review unit of this product from its manufacturer; however, we are not paid or compensated for our review. To remain impartial in our tests, we use objective ranking factors and put each product in the hands of real parents for a few months before we publish our review. Read how we test to learn more.
Everything that we review is independently selected by our team. We only recommend products that we use ourselves with our kids. To support our website, we may receive a small commission if you buy something through our links. These commissions come at no extra costs for you. Read our earnings disclaimer to learn more.
Overview: Miku Pro Smart Baby Monitor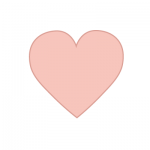 Health & Safety
9/10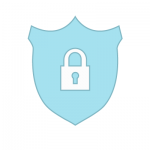 Privacy
9/10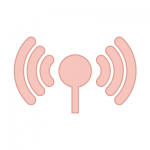 Range
10/10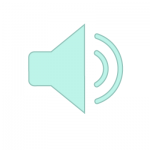 Audio Quality
9/10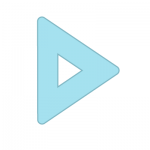 Video Quality
9/10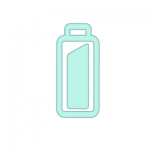 Battery
10/10
Features: Miku Pro Smart Baby Monitor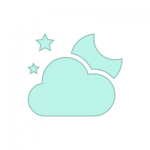 Infrared Night Vision
YES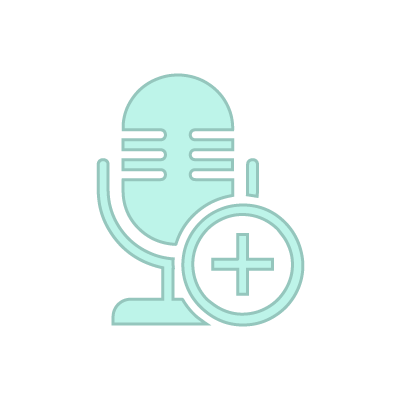 VOX
YES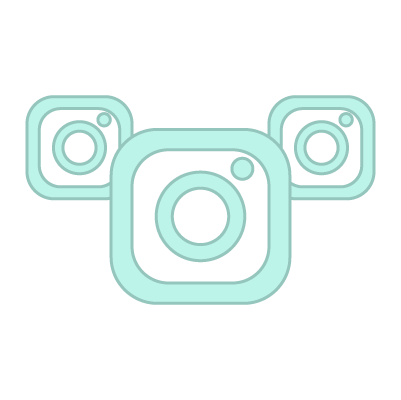 Multiple Camera
YES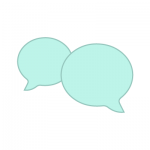 Two-Way Talk
YES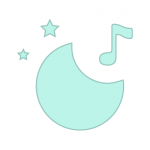 Play Lullabies
YES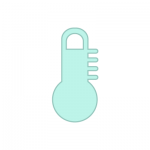 Room Temperature
YES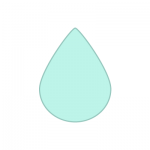 Humidity
YES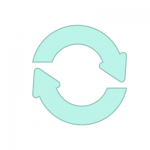 Remote Pan and Tilt
NO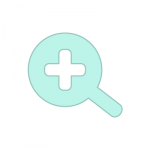 Remote Zoom
YES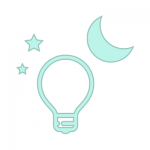 Nightlight
NO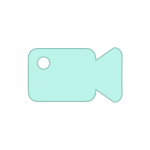 Video Recording & Snapshot
YES
Our Hands-on Review of the Miku Pro Baby Monitor
The smart baby monitor market is booming. The new generation of WiFi video monitors uses advanced machine learning to go way beyond what baby monitors used to do. The smart monitors will, of course, help you keep an eye on your baby and alert you if they are awake.
But they will also track their health, breathing patterns, and heartbeat. Some even send you insights and reports in the morning to see your baby's sleep quality through the night and offer tips and suggestions to improve it.
Miku is a leader in the new generation of smart baby monitors.It's up against strong competition though. The Nanit Pro is one of the best-selling baby monitors online. The Owlet Smart Sock + Cam was one of the first to enter the market with a smart sock and keeps on improving its product. More recently, Cubo AI launched a new smart monitor with a high-end camera and beautiful design.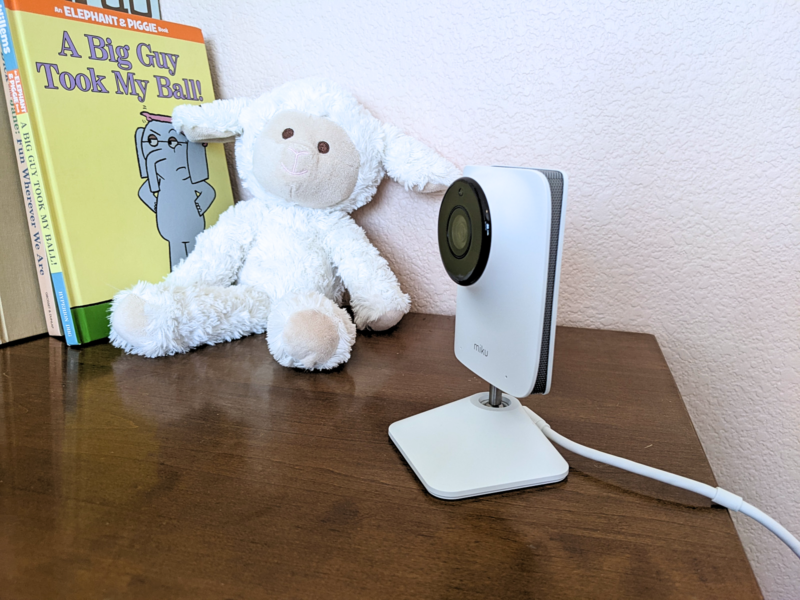 Miku Pro is indeed the first baby monitor capable of tracking your baby's breathing patterns just using its camera. With their patented innovative technology, the Miku Pro camera can measure breathing through your baby's clothes and even through a blanket.
I tested the Miku Pro camera in different situations, and it was always able to pick up my baby's breathing accurately. Even through thick pajamas.
The Miku app immediately alerts you if something goes wrong so you can go check on your baby. Cases of sudden death syndrome (SDS) in infants are rare and you shouldn't be overly worried if your baby's pediatrician hasn't expressed any concern. But when there is a risk, it is absolutely critical to react fast to prevent serious complications.

In my tests, Miku Pro is the fastest monitor to alert you if there is a breathing issue.
And even better, Miku Pro is able to do that in a non-intrusive manner. You don't need to attach a breathing tracker on your baby's body. I absolutely love that Miku is the first monitor that lets you minimize EMF exposure while still being able to track your baby's breathing.

I like the idea of minimizing the number of tech devices and electromagnetic radiation that my kids are exposed to through the day, and one simple way to limit EMF exposure is to keep tech gadgets at a safe distance from your baby.
Audio and Video Quality
The sound and video quality are excellent with the Miku Pro. You get a crisp 1080p high-resolution picture quality on your phone.
I really like the microphone quality of the baby camera as well. Miku Pro partnered with Ole Wolff to include a dual speaker at the top of the camera. The result is a clean and clear sound if you want to speak to your baby through the camera or play white noise.
Miku Pro Camera Installation
For best results, you should install the Miku camera above your baby's bed. That will ensure accurate breathing tracking. That's not always possible, however, so Miku also sells a separate floor stand on their website.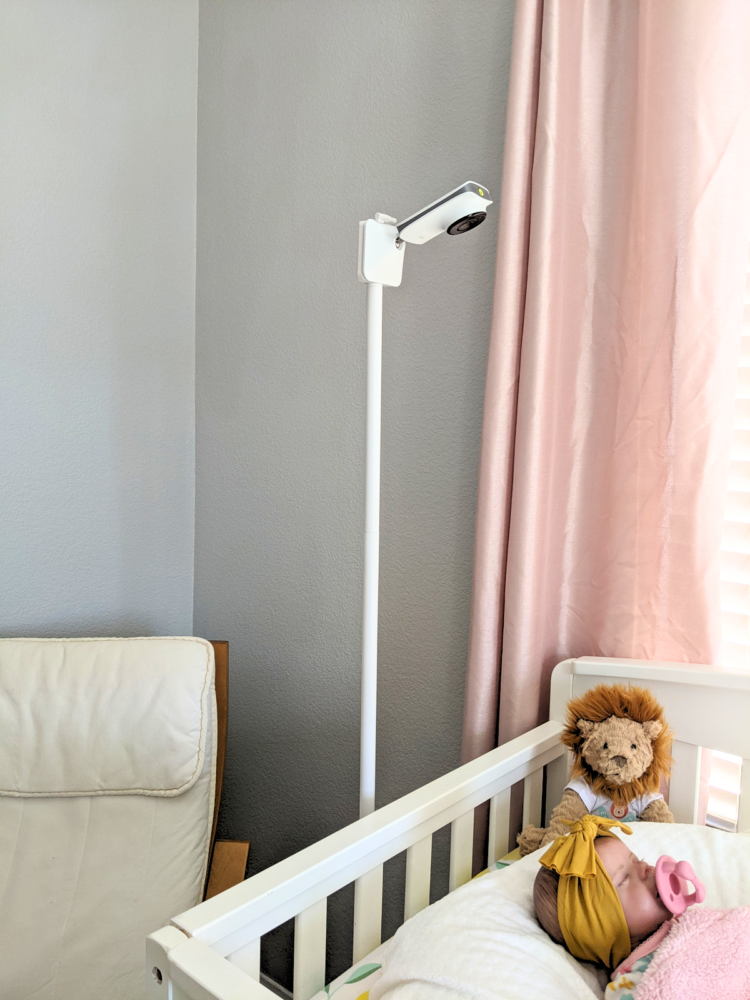 The Miku Mobile App, the Parent Unit
In short, everything works as you might expect. The app is clean and easy to navigate. You can see your baby's breathing directly on the main screen too.
Fortunately, my baby hasn't had any breathing issues since we installed the camera. But as a result, I can't show you what an alert might look like at this point.
Security: Miku Hacking
Security is another area where Miku Pro shines. The camera is using an AES 256 bit encryption when transmitting video and sound, like most of the other WiFi baby monitors that we reviewed.
The camera also comes with a tamper-proof chip in the device that protects your monitor's data processing and critical security functions. If someone tries to hack the video signal, Miku will immediately reset all the keys and erase the data.
Miku Pro Health and Safety
Because the Miku Pro baby monitor uses your existing WiFi network to stream its audio and video signals, it reduces the total number of electromagnetic exposure to your baby. Which is a good thing, of course.
Baby monitors that use FHSS or DECT signals need to emit their own radio signals on top of your WiFi connection, which might rapidly exceed the Environmental Protection Agency's recommendation. Read our article on electromagnetic field if you want to understand what it means in terms of health and safety for your baby.
Miku is FCC Certified, meaning that its electromagnetic interference is kept under limits approved by the Federal Communications Commission.
Miku Pro camera: What's in the box
Wondering what's in the box? Here's everything that will be included:
1 x Baby monitor unit (the camera)
1 x Monitor base with level
1 x Instruction manual
1 x Power cable
1 x Power brick
1 x Screwdriver
1 x Pencil
1 x Measuring tape
10 x Screws
10 x Wall Anchors
4 x Heavy Duty Wall Anchors
6 x Cable holders
6 x Cable covers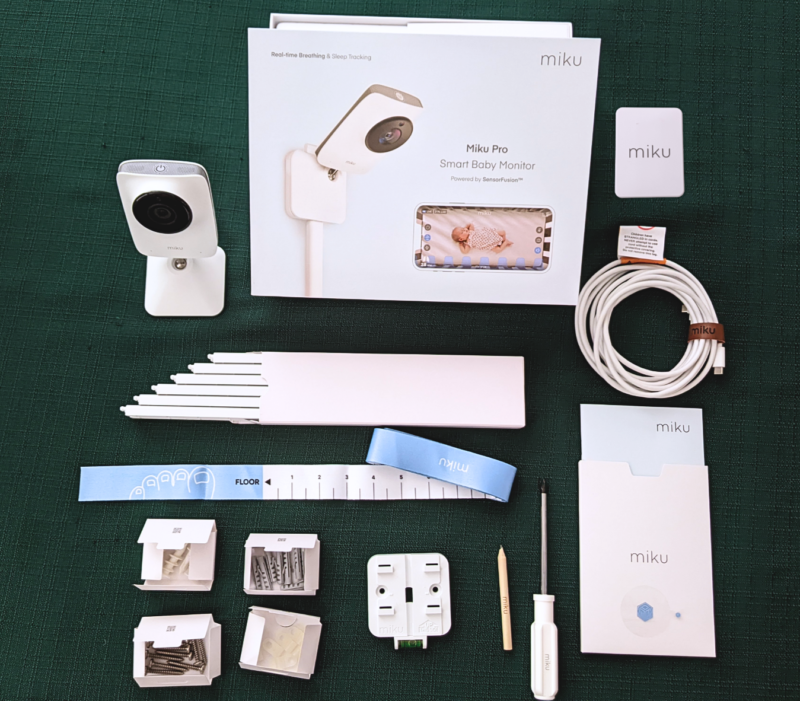 Miku Pro Baby Monitor Price
You can buy the Miku Pro monitor directly from Amazon (check current price). The Miku subscription is free and membership is required.
Alternative Monitors
The Nanit Pro Smart Camera if you want the best WiFi video baby monitor with high-resolution video quality and personalized smart insights to help improve your baby sleep (check price).
The Cubo AI is another excellent smart baby monitor that can help make sure that your baby is safe without the need for extra tracking devices (check price).
The Lollipop camera if you want a budget-friendly WiFi monitor with great video quality. It's one of our favorite monitors of the year as well (check price).
Miku User Manual
You can download the Miku Pro baby monitor user manual here.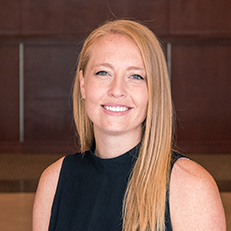 Megan is a wife and mother of three, as well as an experienced foster mother. She loves building and testing new products, and helping identify what works best for readers and clients. She has her degree in Computer Software Engineering and has been a Product Lead with over 8 years of experience designing, building, testing, and selling products to companies ranging from sole proprietors to the largest retailers in America!